Everyone has a story, some just have bigger audiences. If you're Steven Spielberg, arguably the greatest filmmaker of his generation, your story will not only have a huge audience, but you'll do much more than just write a memoir–you'll actually make it into a movie. Which is how we get The Fabelmans, currently in theaters, Spielberg's dual homage to his parents and the birth of his love of movie-making. If only he could have focused on just one element to pay tribute to instead of both, though, the film could have been much shorter and a whole lot more cohesive.
Spielberg is a master storyteller, so, as he and Tony Kushner developed and wrote the screenplay for the re-imagined re-telling of Spielberg's boyhood, he naturally had to find a compelling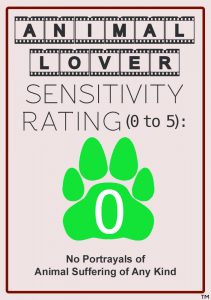 story to tell. He chose to focus mainly on his parents, played by Michelle Williams and Paul Dano, and their topsy-turvy relationship, which was mostly defined by his mother's idiosyncrasies and eccentricities (which would today be assessed as mental illness) and their family's nomadic existence, as the family moved several times in a short time, due to his father's multiple promotions within the rapidly growing computer science industry.