The giants of the Civil Rights movement of the '60s could be considered America's original Avengers, and perhaps there is no better representative of their collective might than Aaron Sorkin's The Trial of the Chicago 7, a film that highlights both the struggle and the power of the resistance during one of this country's darkest times. Of all the superheroes of American history portrayed in Sorkin's protest epic, it is unexpected that the first one to garner their own origin story would be Fred Hampton,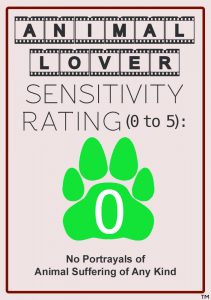 the Black Panther leader who is only a minor character in Sorkin's film, but whose real-life story is a significant touchstone for a tumultuous era and a country's formative history. Director Shaka King's Judas and the Black Messiah not only tells Hampton's story, but shines an even brighter and harsher light on who and what America really was during the 1960s.
Co-written by King and Wil Berson, with a story by Keith and Kenneth Lucas, Judas and the Black Messiah is based on the true story of Hampton's Chicago branch of the Black Panthers, engaged in a near-constant battle with the corrupt Chicago P.D. and under constant surveillance by the FBI, motivated by a J. Edgar Hoover-driven vendetta. When FBI agent Roy Mitchell is able to convince car thief William O'Neal to infiltrate the Black Panthers and report back details of Hampton's activities in exchange for leniency (and cash), Hampton is betrayed by someone he trusts and the party is ripped apart from within.