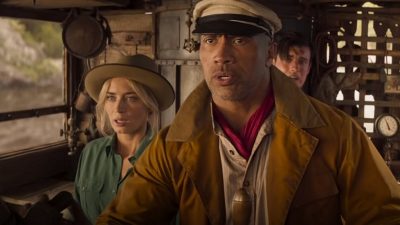 If a movie is going to be derivative, it may as well go all out and be outrageous about it, as long as the result is as much fun as Jungle Cruise, Disney's new shameless, live-action theme park tie-in, starring Dwayne Johnson (formerly The Rock) and Emily Blunt. Yes, Jungle Cruise is based on the Disney theme park ride that everyone remembers loving as a kid, much like another Disney film franchise, Pirates of the Caribbean, was. Similarities between those two films don't end there, as Jungle Cruise borrows more than a little from those family-friendly pirate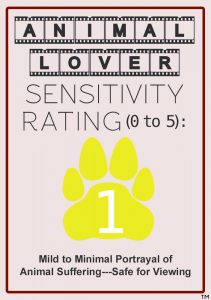 blockbusters, as it does a plethora of other films, including The African Queen, The Mummy, and Raiders of the Lost Ark, just to name a few. But, again, this film is definitely not one for the overthinkers out there. It is as Disney as a movie can be, as well as everything you expect and hope it to be. It may not be perfect, but the (not too young) kids will love it and the adults will totally enjoy rolling their eyes.
Director Jaume Collet-Serra has packed a LOT into its 2+ hour running time, but Jungle Cruise moves so quickly through all of it that it only feels too long in the last fifteen minutes. It begins by setting the scene of our two main characters. Lily (Blunt) is a scientist in London, but, with it being London during the Great War, her contributions are not taken seriously, so she has her doofus brother, MacGregor (Jack Whitehall) present her request to the scientific society to go in search of the mythical Tree of Life, which is supposed to exist in the deepest recesses of the Amazonian jungle. True scientists are skeptical about funding a search for something that lives only in ghost stories, so Lily decides to embark on the journey by herself, with MacGregor along for the ride. When in the Amazon, she needs a river guide, and stumbles across Frank (Johnson), a seemingly capable riverboat captain (with the ever-present Captain & Tenille hat to prove it) whom she hires to take her to her elusive treasure.