Fight movies are a dime a dozen in Hollywood, so to find a new way, a new approach to the genre is difficult and rare. Which makes it surprising that Oscar-winning actress Halle Berry would choose one to make her directorial debut with. She must have felt she had something unique to say, and, for the most part, she does come at the traditional fight movie from a new angle, but, unfortunately, the rest of it is still disappointingly standard.
Bruised is written by Michelle Rosenfarb and directed by Berry, who also stars as Jackie Justice, a former Mixed Martial Arts champion who was somehow disgraced at the end of her career, and is now cleaning toilets and living with her abusive boyfriend/manager, played by Adan Canto. Per standard genre rules, Jackie may be out of the ring—or octagon—but she still has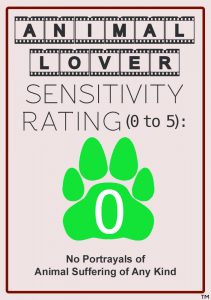 the fire inside, so, when a promoter (Shamier Anderson) approaches her with a chance at a title fight with the current world champion, she decides to go for it. Because, of course she does. But Jackie has more to contend with than just preparing for her bout, as her estranged mother (Adriane Lenox) shows up on her doorstep with a six-year-old boy in tow (Danny Boyd, Jr.), Jackie's son who had been living with his father, who has been suddenly killed, leaving the boy now in Jackie's custody. Jackie has no clue how to be a mother and doesn't know what to do with this boy, who is so traumatized by his father's sudden death that he doesn't speak and barely eats. Jackie must find a way to be a mother to her son, while at the same time prepare for the biggest fight of her life, one that might save her life or might just put her down for good.