It's hard to believe that in Tom Hanks's illustrious 40-year career, he has never done a Western—until now. It's not surprising, though, that it was director Paul Greengrass who was the one to convince America's Dad to climb onto a horse and handle a six-shooter in the new movie News of the World, adapted by Greengrass and Luke Davies from the novel by Paulette Jiles.
In this new movie, coming out on Christmas Day, Hanks plays post-Civil War captain Jefferson Kyle Kidd who makes a measly living traveling from town to town in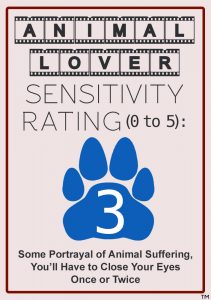 the rapidly expanding Western territories, reading news to the locals. When he comes across an orphan girl who had been kidnapped by an Indian tribe as an infant, he feels a responsibility to deliver her to the only family she has left, despite the inherent dangers of the journey.
A cross between Dances with Wolves and The Mandalorian, News of the World is a surprisingly action-packed yet deeply personal movie that lands squarely in Hanks' wheelhouse. Reuniting with Greengrass, who previously directed him in Captain Phillips, Hanks does what he does best, giving the audience a grounded emotional center around which all matter of hell can swirl. And Greengrass does what he does best, crafting a frills-free action movie that is taut and well-paced. I have to say, seeing Tom Hanks in a shoot-out gave me much more joy than it probably should have.