I'm having a hard time sorting through my feelings about Disney's Aladdin, the live-action remake of the beloved 1992 animated classic, so bear with me as I work this out.
Let's start with the good. The two actors who play Aladdin and Jasmine, Mena Massoud and Naomi Scott, are fantastic. Massoud moves well and is energetic and breezy as Aladdin. Scott is similarly charming and charismatic. They look great and have great chemistry together and their performances are exactly what you want and need for this movie—they each have star power for days.
But it's Nasim Pedrad that delivers the best performance in the movie, as Jasmine's handmaiden, a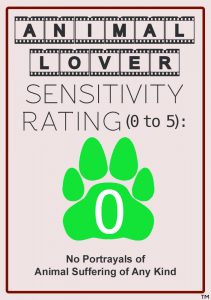 new character who wasn't in the animated version. Pedrad's extensive comedy background allowed her to seem the most comfortable with the comedic bits, when everyone else is a bit stiff (yes, even Will Smith). She is a natural and every time I see her, I continue to be shocked that she's not starring in her own movies.
The production elements are beyond belief. Disney has spared no cost, understandably so, and you can see every penny on the screen. The special effects that bring animals strikingly to life (a monkey is an adorable and effective supporting character) are phenomenally seamless and well done, and the names Michael Wilkinson and Gemma Jackson should be remembered during awards seasons for costumes and a production design that are immaculate, gorgeous and alone make this movie worthwhile. Disney movies always look great and this one looks absolutely luscious.