Everything about the way we watch movies may be changing due to the pandemic and all the new streaming services have their work cut out for them to catch up with Netflix in capturing that lucrative home viewing audience, which is even more valuable now. Disney+ hit the jackpot with Hamilton, and now Apple TV+ is hoping Greyhound, its new World War II actioner starring Tom Hanks, will have the same response. Unfortunately, it might be too tall a task for this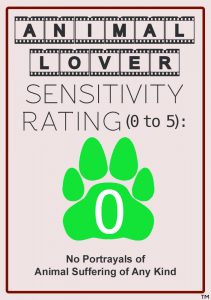 film, even with all it has going for it.
Just when it seems that every possible story of World War II has been told on screen, Greyhound arrives to dramatize a part of the war that's not often told: the battle in the sea. When the Japanese bombed Pearl Harbor in December, 1941, they dragged the United States into the war, and the entire country shifted its focus to manufacturing critical supplies for the war effort. What's often overlooked is the massive effort that was required to transport all those supplies, as well as troops, from America to Europe. The Atlantic Ocean served as perhaps the most forgotten front of the war, one where ships, planes and submarines played a high-stake game of hide-and-seek, chase and Battleship.