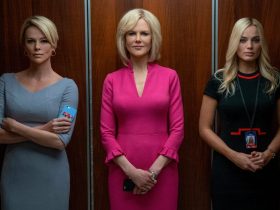 We are in a time in American history that undoubtedly will inspire countless books, movies and mini-series in our near future. I'm sure every over-50, white actor in America (and England and Australia) is practicing his Donald Trump impersonation as we speak, preparing for all the auditions that are soon to come. The Donald Trump story needs to come to its conclusion before scripts can be written, however, so they will have to wait a little longer for their big moment. But some peripheral stories have already played out and are already starting to find their way to our screens, the first one being Bombshell, the story of Fox News and the downfall of Fox News head Roger Ailes. While not specifically a Donald Trump movie, Fox News and Ailes were significantly involved—perhaps even responsible—for the rise of Trump and certainly his demagoguery in this country. While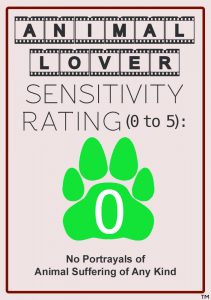 we still have Trump, Ailes is gone, and this is the story of how one woman exposed the sexist toxic culture at Fox News which led to the downfall of the most powerful man in television news.
Charles Randolph's original screenplay tells the vibrant and colorful behind-the-scenes story of what Fox News was like under Ailes's iron fist. Ailes had a long and successful career guiding politicians before he moved to television and NewsCorp chairman Rupert Murdoch let Ailes run the Fox News division as he saw fit. While Ailes saw the gap in news coverage and successfully crafted a network that appealed to an audience that had heretofore felt left out of the mainstream coverage of national politics, he did so at the expense of the women who worked for him. In the raging and long overdue #MeToo era, perhaps nobody short of Harvey Weinstein was as culpable of creating a toxic work environment than Ailes and Randolph's script, paired with Jay Roach's direction, attempts to paint the picture of that toxicity with broad strokes.