Ok, so nobody wanted to go see Anna and the Apocalypse with me, so I went to this British zombie teen musical by myself. Yes, you read that right: British. Zombie. Teen. Musical. Quite a mixture. (Maybe I get now why nobody wanted to see it with me). But I was intrigued by the wonderful trailer I saw for the movie, so I had to go, but I really had no idea what to expect.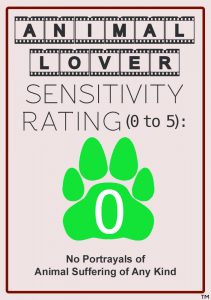 And what I got was an fresh and spirited take on some massively familiar genres—and ones you don't often see together. So, let's break it down:
British:
Anna and the Apocalypse is set in a small town in England at Christmastime. At first I thought it would be like Shaun of the Dead, another British zombie movie that's REALLY British, but there's really nothing that makes Anna and the Apocalypse stand out as specifically British, other than the dismal and dreary weather. There also is a weird mish-mosh of accents among the main characters: British, Irish, Scottish, American—not that there's anything wrong with that, but it just added to the already-weird dynamic of this movie.