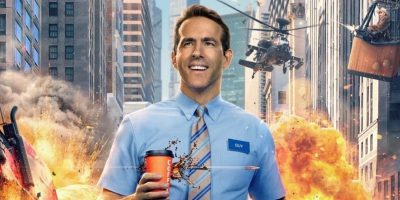 Leave it to Disney to make a movie about existential dread fun—and for kids! It's not really a new concept for Disney, though, as Pixar has virtually cornered the market on animated features about self-awareness, including Inside Out and last year's Academy Award-winning Soul. But Free Guy, the new movie from 20th Century Studios (not really Disney, but still Disney) starring Ryan Reynolds as a background character from a video game who becomes self-aware, finds ways to reach even deeper into the psyche than even those multi-layered animated discourses could dare, probably because Free Guy comes across as being the furthest thing from multi-layered and complex as a film can get, so it blindsides you with its depth. Unfortunately, though, that depth is masked by an over-polished veneer of winking whimsy that becomes as tiresome as it is predictable.
One thing Ryan Reynolds is very good at is that winking whimsy, but the freshness that he brought to Deadpool is a bit stale here, as so much of what Reynolds does feels recycled both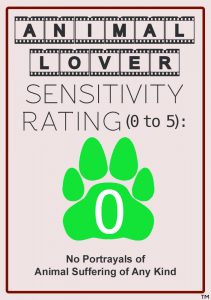 from Deadpool and from his public persona as pitchman and generally loveable movie star. There is everything to love about Reynolds' character Guy, a simply-written video game background character who lives the same day over and over again, someone who sticks to the script of his life and finds an exceedingly sweet amount of joy in everything he does. Reynolds does imbue Guy with a purity and guilelessness. Even when he is made aware of his real circumstances and is forced to question his entire existence, he still finds optimism and courage, without much of the angst that Jim Carrey's titular character experiences in the similarly-themed The Truman Show. But Reynolds is unfortunately missing a bit of the same edge that Carrey was able to find, and that missing hue of darkness ultimately hurts the film. Without any real variance in tone, Free Guy is the movie equivalent of eating cotton candy for two hours.