It's safe to say that a movie about a young mother dying of cancer might not be one that someone would race to watch. It certainly is asking a lot of an audience to voluntarily put themselves through the emotional wringer like that, especially in the general emotional state we are all in right now. However, if there is a director who can find a way to make a movie about cancer not only appealing, but also inviting and even funny, it's Gabriela Cowperthwaite, and Our Friend is just that movie.
Don't get me wrong, the movie is still devastatingly sad, there's no way around it. But Cowperthwaite, who previously demonstrated the skill to tell audiences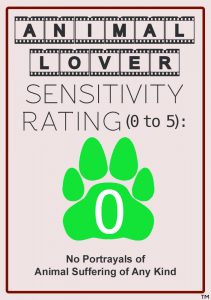 a tough but emotionally satisfying film in Megan Leavey, mines every bit of humanity and comedy in the suffering of Our Friend, massively aided by three incredibly strong performances by Jason Segel, Casey Affleck and Dakota Johnson.
Written by Brad Ingelsby, who himself is having a good year, having also written the Ben Affleck-starrer The Way Back, Our Friend is based on an Esquire article written by journalist Matt Teague, about Teague's best friend, Dane, who moved in with his family when his wife Nicole was dying of cancer. Dane puts his whole life on hold to assist his friends in their time of need, helping out with the Teague's two young daughters and giving Matt the time he needs to focus on Nicole.