In 2016, Andrew Garfield starred in—and was nominated for Best Actor for—a movie called Hacksaw Ridge. It told the little-known story of Army medic Desmond Doss, who fought in some of the most brutal battles of World War II while refusing to carry or fire a gun. That same year, there was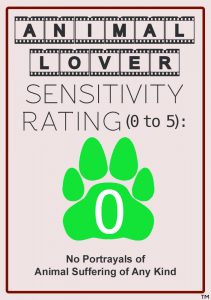 another film called Hidden Figures, which told the true story of the team of female African-American mathematicians at NASA, whose contributions to the space program were unheralded for so many decades, even though, without them, America most likely would never have stepped foot on the moon, let alone even flown successfully into space.
I'll tell you, those two movies really blew me away. Neither of them were great movies, in the realm of cinematic achievement, but what they were was fascinating. They told true stories that were practically unknown to the vast majority of Americans, and, like the true story that was told in 12 Years a Slave, the stories that are both true and interesting are sometimes the best kind of movie. Truth is, after all, much stranger — and more interesting — than fiction.