You can't go wrong with a classic murder mystery, and it doesn't get more classic than author Agatha Christie, the certified queen of the genre. There's a reason why Christie's The Mousetrap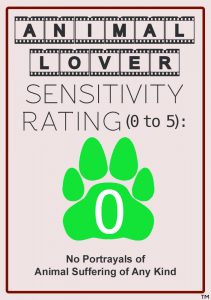 is the longest-running play in the world, still packing in audiences in London's West End in its 70th year. The formula which Christie practically invented, in which a clever detective identifies a murderer from a group of suspects who have equally legitimate motives, has been replicated for decades in popular culture, in everything from the board game Clue to the popular television show Murder, She Wrote to the recent box office smash Knives Out. If there's one thing audiences just don't tire of, it's a whodunit.
Despite Knives Out's success though, the genre isn't always a slam dunk, as seen by the lackluster critical and commercial acclaim for the 2017 star-studded adaptation of the Christie novel Murder on the Orient Express, directed by Kenneth Branagh and adapted by Michael Green, starring Branagh as iconic detective Hercule Poirot. Even though the reception for that film was lukewarm, Branagh and Green have gone back to the well, bringing us another famous Christie mystery, Death on the Nile. The two films share strikingly similar plots, involving a group of rich travelers, all of whom become suspects when someone is murdered—and Poirot is thankfully there to solve the crime in both instances. The only real difference is one is set on a train, and one is set on a boat. And, much like Murder on the Orient Express, Death on the Nile also is preceded by a beloved film version, this one from 1978, directed by John Guillermin and featuring a cast chock full of stars, including Mia Farrow, Bette Davis, Maggie Smith, Angela Lansbury, David Niven, Jack Warden, George Kennedy, and Peter Ustinov as the famed Poirot, a role Ustinov played to much acclaim in his career. While it's unfair to compare Branagh's current adaptation to that 1978 film, it's also impossible not to, especially considering how bland and unimaginative this current adaptation is, a disappointing waste of a great cast and even better source material.
The true charm of any Christie mystery is the cast of characters, usually highlighted by eccentric personalities and vast gulfs in social standing. In Death on the Nile, set in 1937, all characters are somehow connected to wealthy socialite Linnet Ridgeway, played by Gal Godot, who has invited a group of friends and associates on a trip down the Nile River in Egypt to celebrate her recent marriage to Simon Doyle, played by Armie Hammer. Included in the group are playboy friend, Bouc (Tom Bateman), Bouc's rich mother, Euphemia (Annette Bening), Euphemia's maid, Louise (Rose Leslie), American socialite Marie Van Schuyler (Jennifer Saunders) and her nurse, Miss Bowers (Dawn French), Linnet's ex-boyfriend, Dr. Windlesham (Russell Brand), and her cousin and business associate, Katchadourian (Ali Fazal). Last minute invitees include blues singer Salome Otterbourne (Sophie Okonedo) and her niece Rosalie (Letitia Wright), along with Poirot, whom Linnet begs to join their trip in order to keep an eye on Simon's jealous ex-girlfriend, Jacqueline (Emma Mackey), who has found a way to crash the party and get a ticket for the cruise. Linnet is deathly afraid that Jacqueline is so angry over Simon marrying her that she may do something to harm them. Poirot agrees to come on the trip to keep an eye on Jackie. But as the ship heads down the Nile, it turns out Jackie isn't the only one who has a motive for wanting Linnet dead. So, when Linnet ends up murdered, Poiret has his work cut out for him to figure out who did it.
What is most surprising about this film is how far below expectations it actually falls. With the story and characters already set in stone, the only creative challenges left were in the production values, the acting and the directorial choices. Unfortunately, this film fails in nearly every regard. The performances are truly all over the place, the best coming from Okonedo and Bateman, the only actors who seem comfortable at all. Fazal and Leslie play their characters to type, and Mackey does well to not overindulge. Branagh challenges preconceived types by casting Saunders, French and Brand, three famous British comic performers, in decidedly un-funny roles, which work far better for Saunders and French than for Brand, who looks pained most of the film. In his effort to be taken seriously, he overcorrects, making his character far too stiff and forced. Bening is the one who seems like she'd be the most at home here, but she still doesn't seem to know exactly what tone to take, wavering between clueless and cruel. Hammer plays his character with a slithery, villainous bent, trying way too hard to be charming, coming off much more as sleazy than sexy. Most disappointing are the performances from Gadot and Wright, who both struggle to find their way, painfully miscast. As for Branagh, who cast himself as Poirot, the performance is far too indulgent and self-serious, stripping away all the charm and humor from the character in a short-sighted attempt to create a backstory for the character that takes away everything that's fun, a choice more reflective of ego than art.
But even with a film whose performances may be lackluster and direction that's less than effective, a big-budget studio film like this would expect to make up for any weaknesses with strong production values. The setting in Egypt and along the Nile River alone is rich with potential, the mix of sand and water, the hot desert and the cool river, the ancient monuments to history and human achievement, and yet the film's overly antiseptic oeuvre subverts any real sense of place. The boat looks like a freshly built set, with no character, no aging, no weathering by sandstorms or time, and the absence of sweat or dirt only adds to the falseness of how it all comes across. Some of the digital effects feel either unfinished or just lazy, as there is no imagining anyone will believe this was filmed anywhere other than in a studio in front of a green screen. While that is a common practice in filmmaking, it is uncommon for it to be so obvious.
The score, by Patrick Doyle, is too on-the-nose and the cinematography by Haris Zambarloukos fails to inspire, despite the setting's tempting opportunities. Most disappointing is Branagh's lack of any directorial panache, especially bizarre as his most recent film, Belfast, is currently being discussed as an Oscar-frontrunner in all categories. Branagh clearly is a talented filmmaker, which makes the total inertia on display in Death on the Nile even more puzzling.
There is no doubt that Branagh is hoping to continue making Christie mysteries, and to continue playing Poirot in many more films. But if he cannot find a way to inject more style, creativity, and craftsmanship in future films than he does in Death on the Nile, it will be a hard sell to anyone looking for some solid, escapist, high quality fun, and a great disappointment to any true fan of the mystery genre.
Originally published at AwardsWatch.com.