There is a whole lot of love in the new musical film Cyrano, directed by Joe Wright and starring Peter Dinklage, which seems quite appropriate for one of literature's all-time classic love stories. Screenwriter Erica Schmidt, who adapted the screenplay from her own 2019 stage adaptation of the classic Edmond Rostand play, is married in real life to Dinklage, who played the title character in both the off-Broadway production and in the film, while director Joe Wright is married in real life to Haley Bennett, who plays Roxanne, the object of Cyrano's affection. While all four artists are consummate professionals, there is no doubt that a certain amount of personal affection seeped in during this project, as the end result is a sumptuous, warm and truly heartfelt ode to love, a beautiful work of art made by artisans unafraid to explore their passions.
The setting is seventeenth-century Paris and Roxanne, a beautiful but poor noblewoman, has fallen in love with a man she sees across a crowded theatre. When she finds out that the man is Christian de Neuvillette (Kelvin Harrison, Jr.), a new cadet in the French army battalion stationed in the city, she calls upon her lifelong friend, Cyrano de Bergerac, who happens to be the leader of the battalion, and asks him to help bring them together, as she is certain Christian feels the same way. The request presents a real problem for Cyrano however, as he is secretly in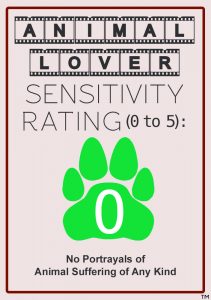 love with Roxanne himself, never having had the courage to confess his feelings for her from fear of being rejected because he is a dwarf. While Cyrano makes up for his perceived shortcomings by being one of the most respected and admired soldiers and poets in the city, when it comes to Roxanne his confidence evaporates. But because he cannot ever deny a request from her, he agrees to help and promises that Christian will write to her. When Cyrano realizes that Christian is more capable with a sword than words, he offers to write the letters himself. Roxanne falls more and more in love with Christian with each poetic and beautiful letter and soon requests to meet face to face. When Christian fails mightily at living up to his/Cyrano's letters in person, Cyrano comes up with a plan to have Christian woo Roxanne from below her balcony, where he can feed Christian the words to win her back. It works, and Roxanne and Christian's romance blossoms. Meanwhile, the arrogant and disgusting Count de Guiche (Ben Mendelsohn) has other plans, as he also is in love with Roxanne and will stop at nothing to keep Christian and her apart.
This classic play is squarely in director Wright's wheelhouse, an operatic period piece featuring tortured souls and epic backdrops. Wright made his name with such period pieces as Pride & Prejudice (2005), Atonement (2007) and Anna Karenina (2012), as well as the historical drama Darkest Hour (2017) and the brazenly chaotic actioner Hanna (2011). Wright excels with telling epic personal stories surrounded by gorgeous artistry and Cyrano continues the trend, in Wright's best film yet. Every element comes together, from the absolutely stunning production design by Sarah Greenwood and costume design by Massimo Cantini Parrini, to the lush cinematography by Seamus McGarvey. Schmidt's screen adaptation is flawless and transitions seamlessly to screen, but it is in her decision to ambitiously turn this play into a musical where her genius truly lies. This story feels like it was made to be a musical, with internal monologues (read: songs) an already baked-in part of the story. This is one of the few films where songs truly fit the story and the moments and are presented with heart and artistry.
While some weaker than others, the songs more than achieve their intended goal of expanding the story and enriching the audience's journey. All the songs and music were written by Aaron and Bryce Dessner, members of the indie rock band The National, who have been quickly establishing themselves as preeminent film composers, following in the footsteps of other noted rock stars who successfully transitioned to film composition such as Danny Elfman, Trent Reznor, Jonny Greenwood and Sparks. Cyrano is just one of three film scores the Denner brothers have composed this year, following Jockey and C'mon C'mon, but Cyrano is truly the jewel in their composer's crown. The two anchor songs in Cyrano, "Someone to Say" and "Madly" are beautifully melodic and work well with each differently-textured reprise. "I Need More" is a terrific spotlight song for Bennett, but Mendelsohn's painfully over-the-top delivery of "What I Deserve" is a bit hard to endure. The best song in the film is reserved for nameless members of the ensemble, as "Wherever I Fall" starts out incredibly slowly but builds to a crescendo that perfectly captures the emotion of the moment.
It is in this juxtaposition of performance and song where Cyrano encounters its only difficulties. While Peter Dinklage is perfectly cast and is a phenomenal actor, his vulnerabilities as a full-fledged singer are on display, which makes for some awkward moments where he is forced to sing-speak to get through a difficult lyric. He makes up for it though, with the strength of his performance, which carries every scene. Dinklage finds every nuance in the beautiful language, revealing and concealing his character's emotions with delicacy and heartbreaking truth. Bennett's radiant, girlish glow serves as a perfect counterbalance to Dinklage's natural reticence and they have a chemistry that truly pops.
Sadly, the same cannot be said for Harrison, an actor who has truly excelled in everything else he's done, but feels wholly miscast here. While serviceable as a singer, his Christian never finds sure footing, and is so overmatched by Dinklage's textured performance that he is left nearly invisible. As for Mendelsohn, Wright allows him to chew way too much scenery as the villainous Count. As enjoyable as it may be to watch, the performance sours a bit too much, especially when his one featured song, "What I Deserve," which is literally about rape, feels like too much of a left turn.
While some of the performances might disappoint, the whole of Cyrano is truly a magical experience. There are beautiful sequences that flow with a rhythmic elegance, allowing Wright's flair for visual splendor to soar. Choreographed dances erupt out of nothing, and are beautiful and poetic. Colors are vibrant and every shot is crafted as if a painting on a wall. Cyrano is warm and inviting, eager to melt even the coldest hearts.
It is in the delicate dance between Schmidt's words, Dinkage's performance and Wright's direction where Cyrano truly strikes the most perfect notes. Cyrano is truly a feast for the senses, a full banquet of language, passion, artistry and acting. This is the way to make literature come alive, and we are all the better for it.