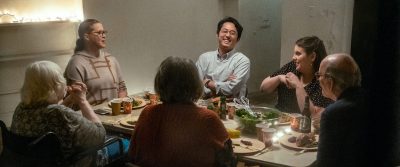 CAPSULE REVIEW
Because of COVID, I was totally expecting to be inundated with play adaptations—films with small casts, limited to a single location—and I was dreading it. Thankfully, though, the films that have followed that formula, films like Mass and The Humans, have been true treats nobody saw coming.
Although Mass wasn't a play, The Humans was, and it works just as well on film that it must have on stage, and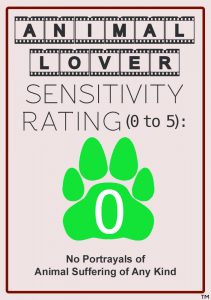 that's saying a lot, considering the play won the Pulitzer Prize and the Tony Award for Best Play in 2016. Stephen Karam not only wrote the play, but he also adapted the screenplay for the film and decided he'd be the best one to direct it as well. Even though he'd never directed before, A24 agreed and we should all be glad they did.
The Humans is a completely engaging, nearly mesmerizing one hour and forty-eight minutes spent with a family gathered together for Thanksgiving in a run-down walk-up apartment in Manhattan. The entire cast is excellent, particularly Richard Jenkins and Jayne Houdyshell (who reprises the Tony Award-winning role she played on Broadway), who traverse every emotional tightrope. But everyone is good, even Amy Schumer in her first dramatic film role, where she is surprisingly poignant, while still providing some much-needed comic relief.
But the star of the film is the production design, by David Gropman. It may seem cliché to say the apartment is a character in and of itself, but it absolutely is true here. The decaying apartment serves to amplify every emotional beat in this story, as the evening wears on and nerves get frayed and patience grows thin and conviviality starts to sour. This is a family at Thanksgiving, after all, so eventually all the warts will show, and the apartment reflects it perfectly, as it literally starts to fall apart all around them.
It is not too out of bounds to say the brilliant design and direction gradually make The Humans feel like a horror movie more than anything else, a psychological thriller that will hold you in its grasp until the very last door slams to black. But, in reality, it is just a family drama, no true horror here, but Karam's magnificent staging, photography and design do a great job of making you feel just anxious and uncomfortable enough to realize that real life can be just as scary as anything you'll ever see on screen.