What happens when the voices of the last two generations of musical theatre converge in one film? In the case of tick, tick…BOOM!, the new Netflix film that has director Lin-Manuel Miranda bringing Jonathan Larson's story to the big screen, the result is pure magic.
Miranda, the Emmy, Grammy and Tony-winning genius behind Hamilton, chose this screenplay, by Steven Levenson, to make his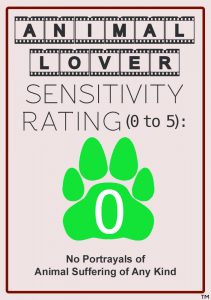 feature directorial debut, and it's no wonder, because it finally brings to life Larson's story, the same-level genius behind RENT, the musical that defined an era, launching Broadway into the modern stratosphere, the same rare air that Miranda now breathes. In many ways, Larson paved the way for Miranda, expanding the definition of what a musical could be, breaking down barriers and injecting a youthful realism to an art form that was in dire need of new blood. And new blood is exactly what Larson was, the definition of a starving artist, slinging hash in a diner, living in a low-rent walk-up, watching all his friends move on to real jobs, wives and families, while he continued to slave away, creating his musical masterpiece. The ironic part about all of it, however, is that the musical that Larson spent more than eight years of his life writing, the one that sits at the center of this film, is not RENT, nor is it his other famous musical, this film's titular rock monologue. As it is with most artists, the great work from Larson came after his first piece, but all the lessons he learned from his failure are what paved the way for his future successes. In that way, tick, tick…BOOM! is not only the story of Larson, and all of his anguish and fortitude, but it is an examination of the creative process, of art itself, which truly comes from the most unexpected places.
While there is a sincere sorrow and melancholy which runs throughout tick, tick…BOOM! because of the fact that Larson never lived to see any of his success, having died of an aortic aneurysm the night before the first public preview of RENT at the age of 35, the film still thrives on a deep joy and passion, focusing not on the sudden way Larson left us, but the dynamic and force-of-nature way he lived with us. Levenson shapes the story in a wholly effective way, setting the film in both the present, past and future, as the film is structured around a performance of Larson's autobiographical rock monologue, tick, tick…BOOM!, in which Larson sings about his own life, specifically his romantic life, his struggles as a starving artist, and, most notably, his anguish over the eight-year personal odyssey of writing his first musical, Superbia. Intercutting scenes from the performance are scenes from Larson's life, which are essentially the moments that inspire the songs in the monologue. Yet, in a clever twist, these scenes of Larson's life not only bring the songs he's singing to life, but lay within them the obvious inspirations for his future creation of RENT, and, even though there is not a single musical note of RENT heard anywhere in this film, the seeds of the show are everywhere, and any fan of RENT will feel as if they are watching it all play out in front of them.
And that's the thing about Jonathan Larson: his art was personal. Which is what makes it such a rich subject for a musical film. His life story can be told using his own words and his own music because his words and music were borne from his life experiences. Larson was a starving artist in New York who lived through the worst of the AIDS crisis, watching friends die. He struggled to keep a relationship and friendships because of his single-minded focus on his writing. This is all in his work, and this is what Miranda brings to life, letting the music be the guide, letting Larson's lyrics tell the story.
While Levenson's clever structure and Miranda's loving and emotional direction create the foundation of tick, tick…BOOM!, it is the central performance that is what takes the film to a whole different level. Andrew Garfield inhabits Jonathan Larson more than plays him, vibrantly taming Larson's neuroses, fears, and anxieties with perfect calibration, allowing his joy and passion to shine. Garfield's performance is all over the place, in the best ways. He takes us on Larson's journey through his agony and his hope, his doubts and his singular confidence, and Garfield navigates every moment with perfection. Nothing in this film would work without a central character who the audience can love, latch onto, believe in, feel for and root for, and Garfield delivers a tour-de-force performance that further proves he is one of the best actors—and the most underrated—in Hollywood.
While no one else quite reaches the same level as Garfield, the supporting cast works well to color in all the shades of the story, including Alexandra Shipp as Larson's girlfriend and Robin de Jesus as his best friend, both of whom shine in their moments, as does Bradley Whitford, who plays theatre legend Stephen Sondheim with an uncanny likeness.
Miranda's direction surprises with its tenderness and visual flair, and he doesn't let his obvious affection for his subject overwhelm the film, instead allowing it to seep in and inspire the actors and artists to deliver work that honors both the subject and the project. The genuine love for Larson is undeniable, and one might consider that to be ineffective in presenting a complete picture, but in Miranda's hands, the film genuinely works, and it is impossible to not be completely smitten.
tick, tick…BOOM! is a glorious tribute to a genius life cut tragically short, without question, but, in Miranda's hands, it becomes much more of a tribute to theatre, and the art of creating in general. Anyone who has ever been tortured by a piece of canvas or a block of clay or a flashing cursor on blank screen will find themselves in this film, but it is the lover of theatre, especially musicals, who will find in this film a true home. There are countless moments that musical theatre lovers will feel are just for them, one scene in particular that is nothing more than pandering theatre nerd catnip, but don't be discouraged if you don't know Chita Rivera from Geraldo Rivera— tick, tick…BOOM! is a thorough delight for everyone, an accessible, relatable, charming and magnificently delivered ode to the creative process, and to music, art and love itself. That may seem like a lot, but this film is a lot, and all of it is completely wonderful.
Originally published on AwardsWatch.com.