CAPSULE REVIEW
Three years ago, writer/director Alfonso Cuaron gave us Roma, a semi-autobiographical film about his childhood in his native Mexico City. It was gorgeously shot in black-and-white, and told a story of a turbulent world as seen through the eyes of a young boy. It is impossible to not think of Roma when you first look at Belfast, a new film written and directed by Kenneth Branagh, which is also semi-auto-biographical, shot in black-and-white, and told through the eyes of a young boy.
Obviously, Roma and Belfast are completely different films, but the comparison may help break down if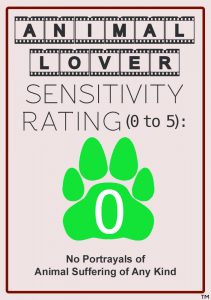 Belfast is right for you or not. Both films are extremely personal, artistic and clearly borne of a sentimentality that will either speak to you or won't. But, it must be said that, despite some clearly common denominators, Belfast is a far different film from Roma, mainly in the fact that it will be much more accessible to American audiences. It is set in Belfast, Ireland in the late '60s, during the early days of The Troubles, when Belfast was at the center of the bitter and violent battle between Irish nationalists and those loyal to Great Britain. The main character is a young boy named Buddy, played by newcomer Jude Hill, who lives in Belfast with his parents, played by Caitriona Balfe and Jamie Dornan, brother, played by Lewis McAskie, and grandparents, played by Judi Dench and Cieran Hinds. The family tries to go about their normal lives, but the political upheavals that surround their quiet street eventually seep in. Buddy's parents are forced to make some tough decisions about whether to stay in their home and fight, or leave for the safety of their family.
I was honestly expecting a treacly and overly sentimental film when I sat down to watch Belfast, as Branagh has never been one of my favorite filmmakers. But even I have to admit that it grabbed me whole and I cannot deny its grace and likeability. Branagh finds a way to make sentimental work, thanks to some stellar performances from the whole cast, especially Dench and Hinds, who are each given scenes to shine in, and they both walk away with the movie at different moments. But, for me, the true solid rock of Belfast is the performance from Balfe, as she navigates the complex emotional minefield, playing a mother, wife and daughter who has to keep it all together when everything around her is falling apart. Dornan will get the notices here in the showier role, but whatever emotional connection the audience has to this family and this film starts with Balfe's grounded, strong, cautious and fierce performance.
Haris Zambarloukos's cinematography is gorgeous, and Van Morrison's score actually doesn't deter too much from the story, which I was afraid it might. Overall, Branagh uses a light enough touch and doesn't weigh down the story with too much of a memory-tinged sweetness, maneuvering his sentimental family tale effectively along the parallel path of the socio-political upheaval of the time.
While effectively NOT about The Troubles, Belfast does do a great job of telling a story of a family forced to deal with the effects of the outside world on them, and Kenneth Branagh infuses just enough humor, heart and history into this film, which just may be solid, steadfast and sweet enough to win Best Picture, something Roma couldn't do.