As humans, we are inherently drawn to tragedy. From the ancient Greeks to the evening news, the one thing that always lures us in is a story of another human enduring unfathomable pain, a result of circumstances or events that are too horrific to ponder. Perhaps the only thing that could compete with our love for a tragic story is our love for one with a happy ending, especially if it comes wrapped in a fairy tale or fantasy. Our ordinary, average lives long to live vicariously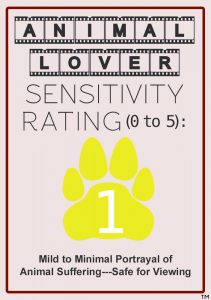 in these extremes, either the most dire or the most wonderful, so that the lack of catharsis in our everyday lives can be satiated by their drama. And the best dramas to watch are the ones that could either never happen to us (i.e. the fairy tale) or we would never WANT to happen to us (tragedy). And when that rare example in real life comes along that somehow encompasses both fairy tale and tragedy, it becomes undeniably compelling—even better than Hollywood could have itself scripted.
For anyone over forty, there has been no greater tragic/fairy tale figure in our lives than Princess Diana. From the day she burst into the public eye in 1981 to that day in August 1997, Princess Diana was the most famous human on the planet, the most photographed, the most beloved, the most envied and the most misunderstood. But what we knew—or thought we knew—about the extraordinary young girl plucked from obscurity and thrust into the blinding spotlight by way of being the future Queen of England, mother to the future King, came nothing close to the reality of this young woman's lonely, sad and quite un-fairy tale real life. As her fame has morphed into legend in the twenty-four years since her untimely death, dramatizations of her life have become their own cottage industry, from musicals to books to television series and movies. So it is understandable to be wary of yet another film about Diana that arrives now, just when Diana fever seems to have reached an all-time high, but trust me when I say there is something completely different about director Pablo Larraín's new film, Spencer, starring Kristen Stewart, and it is not only unmissable, it is necessary.
Despite the temptation to write off this film as a gimmick, with one of the most famous American actresses, herself a celebrity with her own legacy of being a paparazzi magnet, playing the most famous British princess, Larraín's film is the absolute opposite, a grounded, serious and significant examination of one woman's quiet desperation, played by one seriously talented actress. For those not paying attention, Stewart has left her Twilight days far behind, having worked hard to establish legitimate credibility as a serious actress, and her performance in Spencer is not only a culmination of hard work, but a testament to some serious skills, skills that very likely will be rewarded many times over this awards season.
And perhaps there is no actress better suited to play Diana than Stewart, a young woman who also found fame at a young age, and often found it to be crippling, or at least overwhelming at times. Stewart channels all of that understanding and recognition into her performance as Diana, a powerful, enigmatic, deeply textured and layered characterization that is devastating and empowering, sorrowful and hopeful. She takes on the challenge of playing the most famous woman in the world with a fearlessness, owning every moment, making it her own, and yet bringing us the closest we have ever felt to this figure we all thought we knew.
Spencer focuses on one weekend in December in the early '90s, as Diana spends the Christmas holidays with the royal family at their sprawling estate in England. By limiting the scope of the story to just three days, screenwriter Steven Knight is able to dive deeply into Diana's state of mind during this troubled period of Diana's life, when she was at her most unhappy in her marriage and her life. Pair the lean and focused screenplay with Larraín's moody visuals and composer Jonny Greenwood's evocative and haunting score, and Spencer plays much more like a horror film than a historical biopic. And that's why it is such a compelling experience.
It may not seem like it, but Spencer is a horror film, in every way. There is a deep tension that continues to tighten throughout the film, beginning with the opening shot, and never lets up. Larraín and Knight make full use of our familiarity with the characters and storylines of the royal family, allowing conflict to emerge wordlessly between characters with simple glances or gestures, each one carrying heavy meaning. The trappings of royal life are literally that for Diana, as we experience her gasping for air, desperate for a way out, shouting into the empty void, all the while surrounded by exquisite beauty and living history.
Larraín has created a masterpiece of juxtaposition in Spencer, the horror story existing within the beautiful fairy tale. The gorgeous costumes by Jacqueline Durran and production design by Guy Hendrix Dyas are countered by Claire Mathon's harrowing cinematography, allowing the atmosphere of England in December to seep into every corner of every shot, the fog and mud and overcast skies looming like a suffocating blanket.
And yet, despite her misery, there was a reason Diana stayed: her sons. The beauty and true sorrow of Diana's life was the fact that she chose to endure as much pain and humiliation as she did because of the love she had for her sons, and vice versa. She felt she was the only connection to reality for her children, and was determined to keep them from becoming fully enmeshed in the soul-crushing traditions and expectations of royal life. Larraín masterfully depicts Diana's mixed emotions and brings the audience into her anguish. She chose to stay, in order to stay close to her sons, but at what cost?
Spencer is a gorgeous, evocative and hauntingly poetic glimpse into a woman's mind at its most panic-stricken, its most fearful, its most empowered. Stewart is beyond magnificent, her performance as Diana by far the best performance yet of her career, one that will stay with you long after the credits roll. But it is the entire film, from the score to the cinematography, to the direction, that all work together to create a masterpiece of introspection, a harrowing glimpse into a life we all think we would have wanted. Diana's life was the fairy tale…until it wasn't. And there has been no better dramatization of this dichotomy than Spencer. And, may I add, a film that features one of the most cathartic and satisfying endings of any film, seen in context of the current plight of one of her sons and his desire to protect his own young wife from his mother's fate, makes it even more contextual, poetic and beautiful.
Originally published on InSessionFilm.