Sometimes, a film comes along that doesn't need any fanfare, CGI, costumes or beautiful cinematography to work. While film is most certainly a visual medium, it is sometimes essential to be reminded of what lies at the core of every film, and is the one thing—sometimes the only thing–that is necessary in order for any film to work: storytelling. And true storytelling is held wholly in words and performance. And you will find no greater example this year of those two elements than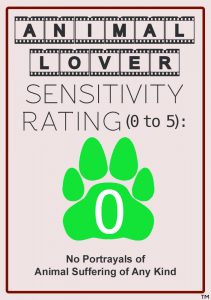 Mass, the staggering debut film from writer/director Fran Kranz.
Normally, I complain about movies that feel like plays. If I wanted theatre, I'd go to the theatre. But, for some reason, the experience that Mass offers is so deep, so poignant, and so brutally honest, that it feels right for the screen. It is a simple premise, with no bells and whistles. Mass is four people sitting around a table, having a conversation. But it's what that conversation is about and where that conversation goes that is astounding, heartbreaking, agonizing and vitally important.
Mass stars Martha Plimpton, Jason Isaacs, Ann Dowd and Reed Birney as two pairs of parents who sit on opposite sides of a nightmare, and the two couples must find a way to work through it and come to some place of understanding and compassion by the end of it. The road, as laid out by Kranz, is breathtaking in its simplicity and beauty, its raw nerves and emotional vulnerability. There is a story to be told by each character, and the merging of each story brings a fuller picture for the audience that is painful, traumatic, and necessary.
While Kranz's words are the cornerstone of Mass, the experience of this film is four powerhouse acting performances that will take your breath away. It would be impossible to call out any single performance as the most memorable or the strongest, but, if forced to, I would have to say Martha Plimpton's search for some semblance of a root cause of an unthinkable tragedy is the most soul-shaking performance of the four. Plimpton's chasm of pain is matched only by the magnificent Ann Dowd's aching search for peace, which tears your heart wide open. Isaacs and Birney are just as strong, two actors playing men who are broken for very different reasons, each one desperate and drowning in their pain.
Yes, Mass is four actors sitting around a table talking for nearly two hours. But it is one of the most riveting experiences you will have in a movie theatre this year. If you value good acting, or if you are a human being who lives in this world, you must see Mass, for all it is, for all it says, and for all it will make you feel.