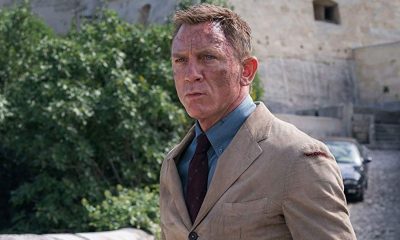 It is truly the end of an era. For those of us who grew up with Roger Moore as our James Bond, Daniel Craig's version of the world's most famous spy was earth-shaking. He was cold, tough and muscular, quite the opposite of the charming, effete and suave Bond we had become used to. Craig breathed new life into a franchise that needed a boost and reinvigorated the character of James Bond. Not all of the Daniel Craig Bond films were winners, but, notably in Casino Royale (2006) and Skyfall (2012), he gave us two of the best films in the character's 59-year history. And now Craig is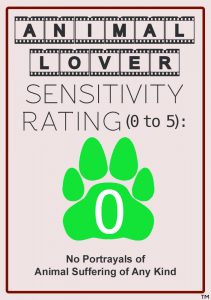 making his fifth and final appearance as the British Secret Service Agent 007 in No Time To Die, the 25th official installment in the Bond series. The film makes for a fitting end to Craig's time as the character, although it does leave a little more to be desired as entry into the James Bond film canon.
While there most definitely are all the elements you want in a Bond film, No Time to Die still feels like the least Bond-ian movie ever. Since James Bond is retired and there is a new 007 employed by Her Majesty's Secret Service, director Cary Joji Fukunaga took the opportunity to portray a different kind of James Bond, one who is less action-oriented and is more pensive and reflective. He is settled down with his love, Dr. Madeleine Swan, who we met in the last Bond film, Spectre (2015), and living a seemingly peaceful life. But his demons are never far away, and, as he is enticed back into action by his CIA friend Felix, played by the always wonderful Jeffrey Wright, Bond is sucked back into the intrigue and action that he longed to leave behind.
What makes the Daniel Craig Bond era so interesting is the fact that all five movies have, basically, been telling one story. Although there have been different individual villains in each film, the same lone overarching enemy loomed over every film, and that was the crime syndicate known as Spectre. This common thread throughout all the films made for much more interesting and contextually stimulating plots, far from the standard "crazy man with a weapon, trying to destroy the world" trope. And what makes the Daniel Craig-era Bond movies so unique is that they still manage to keep with that same trope, while still telling a deeper, larger story.
In No Time To Die, the Spectre story finally comes to a conclusion, with many more twists and convoluted turns than expected. Rami Malek plays a standard Bond villain—weird, over-the-top, and motivated by something vague—who has a connection to Spectre, albeit tenuous. Malek is by far the weakest part of No Time to Die, the worst villain yet, but his character is totally in keeping with the Bond traditions of macabre, bizarre and truly weird evildoers.
Thankfully, Malek is the least of any concern in No Time to Die. The main plot is between James and his demons, most notably, his ability to know who to trust. The screenplay, written by Neal Purvis, Robert Wade, Fukunaga, and Phoebe Waller-Bridge, is much more interior than we are used to, prompting characters to experience much more self-doubt than in the past, as there is a real sense of something coming to a conclusion that looms over the entire piece. Waller-Bridge was famously brought into the writing team to apparently bring a more feminine voice to the otherwise testosterone-filled franchise, and, as a result, No Time to Die does feel a bit more vulnerable and sentimental than we are used to, which is fitting for a goodbye film.
And it does feel like a goodbye. We all know James Bond will be back, but, without Craig, it will need to find a whole new way to reboot the character, and the roadmap is certainly there in No Time to Die. The new 007 is played by English actress Lashana Lynch, who is fantastic, and Ana de Armas steals the whole movie in the ten minutes she's on screen playing a kickass CIA agent, prompting one to wonder if the future is female. But, no matter who the new Bond ends up being, there are big shoes to fill. Daniel Craig served the character well, and we all say thank you, sir, for your service.