Joni Mitchell's "Both Sides Now" is a key player in CODA, the new film from writer/director Sian Heder which kicked off the 2021 Sundance Film Festival. Taking the song literally, it's about seeing the world from different perspectives, and there is no better way to encapsulate CODA's themes. In a time when our differences are continuing to divide us, Heder's heartwarming film is about things that are eternally universal.
CODA refers to "child of a deaf adult," and the film's protagonist, Ruby, played winningly by Emilia Jones, is just such a person, the only hearing member of her deaf family, made up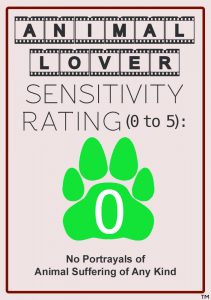 of father Frank (Troy Kotsur), brother Leo (Daniel Durant) and mother Jackie (Marlee Matlin). The family owns and runs their own fishing boat in rough-and-tumble Gloucester, Massachusetts, and they rely heavily on Ruby to be their connection to the world, as she interprets for them everywhere. But Ruby, a senior in high school, has pursuits and desires of her own, such as the crush on her class-mate Miles (Ferdia Walsh-Peelo), and her passion for singing, which makes her join the school's choir club. Encouraged to apply to the prestigious Berklee College of Music by her supportive music teacher, played by Eugenio Derbez, Ruby must decide if she will pursue her passion or stay behind to support her family, whose business she fears may not survive without her.
A remake of the 2014 French-language film La Famille Bélier, CODA hits some very familiar coming-of-age beats, especially the high school angsty ones like the tried-and-true first love, bullies and wallflower-who-blossoms tropes, but it's this ordinariness which sets it apart. Telling such a familiar story that we can all relate to through the eyes and voice of characters who experience the world in a completely different way than we do is what makes this film so moving and effective, far beyond its simple and predictable plot points. Much as the recent film Sound of Metal demonstrates a hearing person's desperation when thrust into deafness, CODA is able to communicate to its hearing audience the feeling of isolation that deaf people feel in a world designed for and filled with the hearing. It's far beyond symbolic, as the family's reliance on Ruby feels critical to their very survival, and Ruby being forced to choose between her family and her own life is weighted perfectly by Heder's tender and funny script, delivered by four universally excellent performances.
19-year-old Jones is a revelation, carrying CODA on her shoulders, having learned American Sign Language for the part and finding every nuance in her performance, in both ASL and English. She is charming and funny, but it is in the moments when Ruby's weight-of-the-world frustration seep out that she connects most directly with the audience, serving as our connection to a world we will never know. She is just an ordinary teenager, but one who carries a weight and a responsibility that is impossible for us to relate to, and this film succeeds in interpreting not just the words, but the authenticity of her world.
But authenticity also comes from the three deaf actors, all three of which are equally potent and moving, you'd hardly be able to tell which one has the Oscar. Even though Matlin is the draw, it's Kotsur and Durant who win your heart with their sincerity and rawness. Kotsur is especially powerful as the family patriarch whose love for his daughter is the only thing that outweighs his stubborn refusal to give in to doubt. It doesn't hurt that his character feels so authentic, it's as if they literally picked him off the docks that morning and brought him to the set.
While there certainly are elements of many different genres and films here, from Glee to Mystic Pizza to any you-name-it teenage coming-of-age movie, CODA literally speaks in its own language and delivers an experience that is unique, heartfelt, sincere and most definitely worthwhile.
This review is from the 2021 Sundance Film Festival and was originally published on AwardsWatch.