Representation matters. I am especially aware of that this month, Pride month, which is why the importance of the new film In the Heights can never be diminished. Based on the musical Lin-Manuel Miranda wrote and took to Broadway before Hamilton, In the Heights goes from stage to screen in a big-budget, glossy, cast-of-thousands celebration of the Latinx community like never seen before in a Hollywood studio film. It really is an achievement and big step forward for the industry.
I only wish I had liked it more.
Don't get me wrong, director John M. Chu is crazy good at mounting gorgeous epics of this scale, as evidenced by his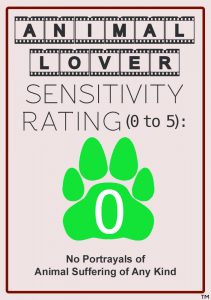 fantastically entertaining Crazy Rich Asians, which I loved, back in 2018. Chu brings a whirling, flash-mob energy to In the Heights, filling the screen with huge dance numbers, mesmerizingly joyful choreography, and dream-like New York cityscapes, rich with color and texture. The opening sequences remind one of Spike Lee's Do the Right Thing, as that film introduced us to the inhabitants of Brooklyn, so does In the Heights welcome the audience to the Washington Heights neighborhood of New York City. Washington Heights is a working-class, immigrant neighborhood, mostly Latinx. Usnavi, played by Anthony Ramos, is a local bodega owner who dreams of returning to his native Dominican Republic and running his own store there. Usnavi is surrounded by friends and his adopted family in the neighborhood, as it becomes clear that this is more than a block, it is one big, extended family.
While the setup is great, although familiar, the film is never able to get on track to being anything other than a celebration of community. So much time and effort is taken on the big crowd numbers that the small, intimate relationship moments feel glossed-over, or just plain rushed. Usnavi has a crush on Vanessa, played by Melissa Barrera, and this is supposed to be the central relationship in the film, but it's played out like it's still on the stage, in big, signpost moments, instead of small, quiet delicate moments that film is made for. Perhaps the biggest mistake was allowing Miranda and Quiara Alegría Hudes to adapt their own musical for the screen, as the screenplay is really where the film's failures loom largest. What works on stage doesn't always work on screen.
But what really does work on screen are those big numbers, and this is where Chu makes the most of the BIG screen, employing hundreds of dancers for several big, choreographed songs, which are an absolute joy to behold. If these big numbers were all this movie was, it would be a success. But it tries too hard to be so much more and that's where it lost me. As a whole, the movie is far too sincere and earnest, too afraid of anything ugly or dark, too caught up in its own celebration, that it forgets the drama, the humor, and the conflict.
Again, I applaud this film for more than existing, it truly is a lot of fun and makes a loud and legitimate case for more films like it in the future. There need to be more musicals and there need to be more films amplifying voices and faces that have not been adequately represented in Hollywood yet. But, for me, In the Heights is a far from perfect film, a wasted opportunity to have achieved something truly stunning. But still, if you love musicals, none of this will really matter.