No matter how much independent film flourished in 2020, which was one of the few positive things that came out of the pandemic, we all knew there was something missing. We craved those expensive, beautiful, cast-of-thousands, mainstream, familiar and fun studio movies, the ones that ignite our imagination and take our breath away. Now that theaters are back open, the studios are starting to release their films that have been sitting and waiting and the first one out of the gate not only doesn't disappoint, but it reminds us exactly what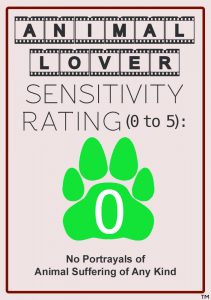 we've been missing.
Cruella is Walt Disney Studio's most recent exploration of a familiar character and story, bringing it to life in a new and exciting way. The studio's live-action remakes and reboots of their classic franchises have been hit-or-miss, but, with inventive director Craig Gillespie (I, Tonya) at the helm of this origin story of the villain from Disney's classic 1961 animated feature, 101 Dalmatians, Cruella is a knockout and is the best live action Disney film in a very long time.
Emma Stone plays the young Cruella De Vil, a fashion designer in '70s London, intent on taking down her rival, The Baroness, played by Emma Thompson. Cruella is cold and mean, a heartless bully who is set on revenge against The Baroness, who she discovers had a hand in a tragic event in Cruella's childhood. This Cruella is one we are all familiar with, the one who will get her way no matter who or what it hurts. But this Cruella only appears halfway through the film, as writers Dana Fox and Tony McNamara ingeniously take us back to Cruella's childhood, when she went by Estella, a trouble-making free spirit who dreams of being a fashion designer when she grows up. But when tragedy strikes and she blames herself for it, she runs away and, just when she's at her lowest point, she meets two like-minded troublemakers, Jasper and Horace, who offer her a place to stay. The three of them embark on a life of petty crime, pulling elaborate schemes all over town. But Jasper and Horace know that Estella's heart really isn't in it, so they help her get a job at a fancy department store, where she does not blend in at all, but does catch the eye of The Baroness, who then hires Estella to be a part of her design team. It is a dream come true for Estella, even though The Baroness is a vain bully who treats everyone like dirt. When Estella learns a dark truth about The Baroness's past, Estella lets her cold and vengeful alter-ego, Cruella, take over and she becomes obsessed with destroying The Baroness, not letting anything stand in her way.
The battle of wills and cloth between Cruella and The Baroness that takes up the second half of the film is absolute cinematic perfection. The sheer level on artistry on display in this film is mind-boggling and it's clear that Disney spared no expense, and every penny can be seen on the screen. From the gorgeous, haunting and intricate sets by production designer Fiona Crombie to the fabulous hairstyles by Nadia Stacey and the cinematography by Nicolas Karakatsanis and the magnificent score by Nicholas Britell, every artist on this film, and the hundreds that worked behind the scenes, produces work on an epic scale that is an absolute feast to behold.
But it is in the costumes, designed by two-time Oscar-winner Jenny Beavan, where Cruella really sets itself apart, artistically. Beavan's creativity and mastery in bringing about the boldest, biggest and most gasp-inducing dress designs we've seen since Priscilla, Queen of the Desert, is astounding. Although there are several costume-related moments that are truly breathtaking, there is one particular dress design that will no doubt go down as one of the most memorable costume moments in film history–and it's pure garbage.
Even though the gorgeous designs, hair, costume, makeup and production, will make the headlines, Cruella is more than just visually stunning. Director Craig Gillespie has crafted an origin story that legitimately brings a character to life, giving her a journey and an experience that fills in all the colors and textures of who she becomes later in life. Cruella De Vil may seem like a cartoon villain, but here we see her as a fully-realized character, with passions and heartbreak, dreams and trauma. Gillespie builds a world around Estella/Cruella, and her journey and the formation of who she eventually becomes is compassionate and relatable, yet tinged with madness and chaos, revealed brilliantly in both the performances and the story.
As for the performances, you couldn't ask for better than Emma Stone and Emma Thompson, playing characters who chew up everything and everyone in their path, and they look like they are having a blast doing it. Stone in particular seems at home in the dual role of Estella and Cruella, exploring every corner of her character's psyche, reactive and energetic. Stone brings a natural rambunctiousness to every character she plays, and it works perfectly here as she taps into the rebelliousness and the darkness that inspire her vengeful crusade against The Baroness. Stone is reunited with McNamara, who also wrote The Favourite, and there is a particular ease with which Stone is able to handle McNamara's clever dialogue and zippy (family-friendly) one-liners. As for Emma Thompson, who's never met a one-liner she couldn't own, her natural comedic skills form the perfect foundation for her character, who is viciously delightful in her cruelty, a Miranda Priestley gone rogue.
The supporting cast is exceptional as well, particularly Paul Walter Hauser as Horace, who brings the comic relief, and Joel Fry as Jasper, Estella/Cruella's moral compass, who she routinely ignores. John McCrea is also terrific as Artie, a glam-inspired friend of Estella's who helps her discover her punk rock look. Kayvan Novak, a favorite from the hit show What We Do in the Shadows, is virtually unrecognizable as The Baroness's lawyer—if he hadn't have spoken, I wouldn't have even known it was him—and oddly wasted, although he does make an appearance during a mid-credits sequence, so be sure to stick around. Gillespie's pitch-perfect soundtrack, made up of classic rock songs that feel so perfectly integrated to the story and characters, is the foundation upon which everything else is built. The rock songs, from The Doors to the Rolling Stones to Nancy Sinatra, perfectly capture the time and place, and thoroughly enhance the audience's immersion into Cruella's punk rock-inspired oeuvre. The film's overall punk vibe is what truly sets it apart from anything else Disney has ever made. There is a real sense of anarchy at play here, a world of chaos set within a very structured story, and Gillespie deserves all the credit for the stylistic vision he brings to life.
For those animal lovers out there who are fearful of the dark places that we all know the character of Cruella can go, the filmmakers choose to address the dog-shaped elephant in the room by having dogs play central roles in the film, so much so that dog characters Buddy and Wink literally steal every scene they are in. As for their eventual fate, and the fate of any dalmatians we may be introduced to, let's just say no animals were harmed in the making of Cruella, so don't worry, your children will not be as traumatized as their parents and grandparents were.
Which prompts the real question: is Cruella even for children? While there is no arguing at all about the artistry, the beauty, the fun and the boldness of the vision of this film, let alone the writing and the performances, the film doesn't fit neatly into any category or box. It's a Disney film that really has no real Disney feel to it at all. It's a movie essentially about two female fashion designers who try to destroy each other, set to music from the '60s and '70s, with a glam/punk rock vibe. All credit to Gillespie for not trying to fit Cruella into one box, but there is a fear that its unique identity may not seem compelling enough for the masses. Don't let that dissuade you. Cruella is a film for everyone, despite its tone, subject matter or inspiration. It is a glamourous, rebellious, energetic, bold and insanely fun cinematic experience that has something for everyone, especially anyone who missed going to the theater in the last year. Cruella is everything we love about movies—find your way (safely) to a theater and bask in it.