Despite having delivered some of Hollywood's most traditionally successful films of the twenty-first century so far, Oscar-winning director Steven Soderbergh continues to be one of the most enigmatic and unpredictable artists working today. Akin to a cinematic shark, he keeps moving from genre to genre, medium to medium, forcing new challenges on himself, never pandering to expectation. With films as disparate in tone and subject as Sex, Lies and Videotape, Traffic, Ocean's Eleven, Solaris, Contagion, Magic Mike, Behind the Candelabra, Logan Lucky and Let Them All Talk, Soderbergh continues to break new ground and reinvent himself, sometimes for the better, sometimes not. In 2020, Soderbergh took on perhaps the most challenging project of all, serving as one of the producers for the pandemic Oscars. Although he signed up to co-produce the annual awards extravaganza prior to COVID-19, there possibly was no artist better suited for the flexibility and creativity needed to mold a show out of literally nothing. While the show itself fell flat in the end,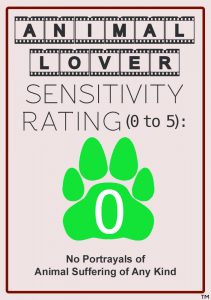 Soderbergh's contributions were hailed as the only part of the production that had any life.
It is because of Soderbergh's immense talent and ability to shape ordinary rocks into diamonds that every new film by the auteur is met with such high expectations. Which is why his latest film, No Sudden Move, is such a rare disappointment.
The concept of cool criminals wasn't invented by Steven Soderbergh, but his Ocean's series of films, beginning with Ocean's Eleven in 2001, certainly defined it for a generation of moviegoers. No Sudden Move is carved from the Ocean's mold and borrows more than a little from it, but it isn't able to find the traction necessary to hold together as a consistent or cohesive enough cousin to the iconic heist franchise.
Set in 1954 Detroit, gangster Curt Goynes (Don Cheadle) is newly released from prison and needs some cash to get out of town. He is recruited, along with two other guys, Ronald (Benicio del Toro) and Charley (Kieran Culkin), to do what seems to be a quick and easy job, babysitting a mother and her two children while Charley escorts the father to his office to retrieve a document from his boss's safe. When the document isn't there, a whirlwind of double-crosses and deceptions ensue, as gangsters, cops, and businessmen all get involved in a search for the mysterious document and will stop at nothing to get it.
To Soderbergh and screenwriter Ed Solomon's (Now You See Me) credit, they make every attempt to expand on a familiar genre with interesting angles and ideas, adding in layers of corporate greed, political influence, socio-economic status, and race relations to a gangster heist film. But their reach exceeds their grasp as the many twists and turns of plot and character are too nebulous and messy, causing confusion and making the film difficult to engage in. Curt's story is ostensibly the central one, but too little time is dedicated to his arc for the audience to feel invested in his ultimate fate. It is great to see Don Cheadle in such a substantial starring role again, but the missed opportunity to give this talented actor much more to work with is disappointing.
What is absolutely not disappointing is the cast that Soderbergh assembles around Cheadle. As if del Toro and Culkin weren't enough, No Sudden Move features a cast that any director would covet, including Ray Liotta, Brendan Fraser, Jon Hamm, Matt Damon, David Harbour, Noah Jupe, and Amy Seimetz. Harbour and Damon are particularly good, but the casting of Liotta and Fraser in roles that let them truly sink their teeth into the material is the most gratifying element of this film, and it's especially fun seeing Liotta play a gangster again, thirty-one years after his star-making turn in Goodfellas. Sixteen-year-old Jupe continues his run of distinguished roles, No Sudden Move following up noteworthy turns in Ford v Ferrari, A Quiet Place Part II and last summer's HBO hit series The Undoing. Harbour and Hamm remind us how a movie set in the '50s just can't work without them, and Seimetz continues a new tradition of seeing directors deliver noteworthy performances, following last year's incredible work in front of the camera by directors Marielle Heller, Bo Burnham, and Emerald Fennell.
While the collection of actors is fun and Soderbergh deserves points for ambition and for a new approach to a familiar genre, in the end, it's the unfocused screenplay that lets No Sudden Move down, resulting in a well-acted, great looking film that, despite all the tasty elements, leaves you empty.
Review originally published on InSession Film.