Master of None, the Netflix series from co-creators Aziz Ansari and Alan Yang, was a critical darling when it debuted in 2015, its first two seasons earning a rare perfect score from Rotten Tomatoes, and Emmy wins for Outstanding Writing for a Comedy Series in 2016 and 2017. But just when the show was gaining significant momentum, Ansari was accused of sexual misconduct, which put the show into hibernation. Now, over four years after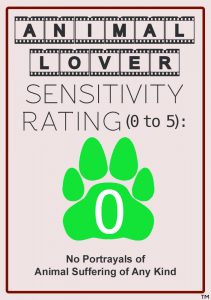 the last episode aired, there is a new season of Master of None, but it is nearly unrecognizable.
While the first two seasons were an intimate and deeply personal exploration of the life of struggling New York actor Dev, played by Ansari, as he searches for the love of his life, the third season, which is officially titled Master of None presents Moments in Love, focuses instead on Dev's writer best friend, Denise, played by Lena Waithe. There obviously had to be some sort of tectonic shift in order for the show to come back, and this approach was a stroke of genius, finding a way to switch the focus to an already-familiar character, making Dev's disappearance more palatable (although Dev does appear, briefly, in two episodes). The transition was made simpler, I'm sure, by the fact that Waithe is not only established as a performer on the show, but as a writer, having won an Emmy for writing the episode "Thanksgiving" in season two.
Master of None had always been a progressive and diverse show, so centering the third season on Denise, an openly gay woman of color, and her relationship with her wife, Alicia, played by Naomi Ackie, who is also serves as executive producer, fully tracks with the show's inclusive agenda of telling a wider range of stories. What feels so different about this third season, though, is how sparse and isolated it is. The first two seasons, set in New York City and Italy, were bustling buffets of different characters, locations and storylines. Season three focuses instead just on Denise and Alicia, together and separately, and there are entire episodes when we literally only see just one or both of them, and many scenes where not a single word is spoken, quite a departure from Ansari's chatty Dev. It is quite a change in tone and vibe as well, and the heretofore "comedy series" label is not nearly as appropriate anymore. In fact, the two times Dev does appear in season three, not a laugh is to be found. If the audience is looking forward to finding out what happened to Dev and who he ended up with after the cliffhanger at the end of season two, they may or may not like what is revealed. But, no matter what, this is not the Dev they remember.
That's not to say that Waithe and Ackie don't have loads of personality and that Master of None's third season is ultra-serious, but it most definitely is a departure and fans of the show will need some time to get acclimated.
The majority of the season, which is just five episodes, takes place in a remote country house, purchased with the proceeds of Denise's best-selling book. Alicia is an interior decorator who dreams of opening her own antique shop. While their life seems settled and happy, they each are feeling varying levels of stress and disappointment, Denise suffering from writer's block and seriously doubting her future, and Alicia desperate to have a baby, but unsure if Denise is fully on board. The five episodes explore all angles of being in a relationship, as well as the odyssey of in vitro fertilization, and Waithe and Ackie are nuanced and real in their portrayals of these two conflicted yet proud women.
Ackie and Waithe are also perfectly matched in tone, as Ackie's lively and energetic "bad ass bitch" serves as a welcome counterbalance to Denise's aggressively laid-back, pot-smoking, emotional void. The two play well off each other, but Waithe, not as well-known as an actor as she is a writer/director/producer, definitely is the weaker of the two, not able to find much modulation in her monotonal and seemingly dispassionate character. Thankfully, Ackie livens things up, as Alicia's energy and determination are contagious, bringing the audience along on her arduous odyssey, and we can't help but root for her.
What takes the most getting used to, however, is the style of filmmaking that Ansari, who directed all five episodes, uses, shooting every scene with a fixed camera, unmoving and distant, as if we are watching through a Ring cam. We are more voyeurs than audience, and the effect is a sense of intimacy that is incredibly effective. But the static camera also creates a sense of separateness, that instead of feeling a part of things, we are on the outside, looking in. It also creates a pace that many will find uncomfortable, as many scenes are played out in real time, even as the characters aren't doing anything more than folding laundry, brushing their teeth or smoking a joint. Music, which also was ubiquitous in the first two seasons, is also notably absent in this season, the quiet almost acting as another character, looming over everything.
But what this season lacks in excitement, it makes up for in maturity and depth. The struggles that Denise and Alicia face, both internal and external, are not played for laughs or for anyepisodic television construct. Rules are broken, standard formula is thrown out the window, as Ansari and his writers, which include Yang and Waithe, invite us into the lives of these characters, but we experience them in an extremely internal way, offering up relatable momentsand allowing the characters to breathe.
Season three of Master of None is far removed from the first two seasons and that is a very good thing. The gauntlet is thrown down, daring the audience to embrace a tone, energy, vibe and style that may be challenging and push them far from their comfort zone, but television like this is rare, and we should applaud and welcome it every chance we can get.
Originally published on Awards Watch.