The giants of the Civil Rights movement of the '60s could be considered America's original Avengers, and perhaps there is no better representative of their collective might than Aaron Sorkin's The Trial of the Chicago 7, a film that highlights both the struggle and the power of the resistance during one of this country's darkest times. Of all the superheroes of American history portrayed in Sorkin's protest epic, it is unexpected that the first one to garner their own origin story would be Fred Hampton,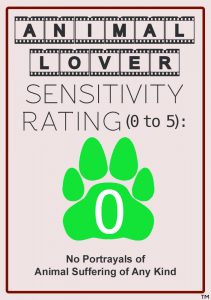 the Black Panther leader who is only a minor character in Sorkin's film, but whose real-life story is a significant touchstone for a tumultuous era and a country's formative history. Director Shaka King's Judas and the Black Messiah not only tells Hampton's story, but shines an even brighter and harsher light on who and what America really was during the 1960s.
Co-written by King and Wil Berson, with a story by Keith and Kenneth Lucas, Judas and the Black Messiah is based on the true story of Hampton's Chicago branch of the Black Panthers, engaged in a near-constant battle with the corrupt Chicago P.D. and under constant surveillance by the FBI, motivated by a J. Edgar Hoover-driven vendetta. When FBI agent Roy Mitchell is able to convince car thief William O'Neal to infiltrate the Black Panthers and report back details of Hampton's activities in exchange for leniency (and cash), Hampton is betrayed by someone he trusts and the party is ripped apart from within.
In only his second feature, King demonstrates the ability to craft a film that is both political and personal, telling two very different men's stories against a backdrop of socio-political upheaval, without the use of any exaggeration or showmanship. King's straight-forward film-making allows the story and characters to live and breathe, letting intimate scenes play longer, in order to more fully shape the characters into real, believable people who just happen to have led extraordinary lives.
Daniel Kaluuya's performance as Hampton is the beating heart of this film, a combination of fire and ice, aggressiveness and delicacy, passion and reason. His fiery rhetoric is captivating and powerful, and Kaluuya delivers every speech with a poetic, confident strength, yet he is also able to reveal Hampton's humor, shyness and tenderness, especially in the scenes with his girlfriend, played by the wonderful Dominique Fishback. LaKeith Stanfield delivers an equally impressive performance as the titular Judas of the story, the petty thief motivated by self-preservation to betray his friend and mentor. Stanfield plays O'Neal without malice or judgement, and King allows the audience to form their own opinion about a person obviously tormented but too deeply buried in his own self-dug hole to see another way out. The personal stories of these two men are fully formed, as Kaluuya and Stanfield deliver memorable and award-worthy performances.
And yet, Judas and the Black Messiah is so much more than a dual character study. The stories of Hampton and O'Neal are played against a backdrop of social and cultural upheaval in a city ravaged by violence, in a country defined by racism. Hampton's Black Panther chapter in Chicago is itself a fully-formed character in this film, with its many passionate and committed members dedicated to defending and fueling it by any means necessary. There are many clashes with police, many disturbing examples of injustice, and even more moments of protest, resistance and reciprocation that make this film a powerful document of American history, albeit fictional, though still revelatory. It is in this way that Judas and the Black Messiah sets itself apart from a film such as The Trial of the Chicago 7, as Shaka King explores the personal underpinnings behind the protests, telling the stories of the people behind the megaphone, and revealing even more powerfully the insidious ways our government can find to cut open wounds even deeper.
Judas and the Black Messiah is far more than a companion piece to the higher profile The Trial of the Chicago 7 that happens to share an overlapping time period. It is a soaring and searing dramatic reenactment of a place and time in our country's troubled history that must be remembered if it is ever to be properly addressed and healed, but, mostly, it is a story of two men and their individual motivations, struggles and contradictions which led them on opposite paths and to their own separate judgments.