Denzel Washington and Viola Davis last teamed up in 2016 for Fences, the film adaptation of the August Wilson play. Washington, who directed, produced and starred, was nominated as producer and actor, and Davis won the Academy Award for Best Supporting Actress. Now, four years later, the two pair up again to bring another Wilson adaptation to the screen, Ma Rainey's Black Bottom. This time, Washington is only producing, but Davis is aiming for her second Oscar, this time for lead, as her performance as legendary Blues singer Gertrude "Ma" Rainey has her in the Best Actress conversation, for good reason.
Directed by legendary stage director George C. Wolfe, Ma Rainey's Black Bottom is an incendiary glimpse into the lives of a group of black musicians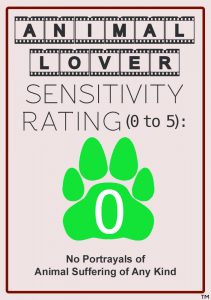 during a recording session in Chicago in 1927. Ma Rainey is the biggest name in Blues and her management is determined to get her songs recorded onto vinyl, so her agent, played by Jeremy Shamos, is tasked with corralling the headstrong and stubborn Rainey and convincing her to lay down some tracks on this steamy Chicago day. But Rainey, who claimed she created the term "the Blues," knows that once her music is recorded, it will lose its vitality, and she will lose all her power. Thus begins a long day of cajoling, resisting, delaying and begging, as the power struggle between Ma and her (white) management becomes as heated as the mid-summer Chicago sun.
Meanwhile, Ma's band is forced to sit around and wait. Hanging out downstairs in the rehearsal room, the four bandmates, played by Chadwick Boseman, Colman Domingo, Glynn Turman and Michael Potts, engage in their own battle of wills, as the headstrong and arrogant trumpeter Levee (Boseman), rubs everyone the wrong way with his excessive confidence. The four men banter, preen, argue and tease, with Wilson's language, adapted for the screen by Ruben Santiago-Hudson, providing each actor delicious dialogue and several monologues that would be any actor's dream.
There is no mistaking that Ma Rainey's Black Bottom is adapted from a play. Everything about it, from its structure to its insulation to its intricate language, makes you feel as if you are sitting in a theatre. This play doesn't lend itself too well to being on screen, as there is little action and not much to make you feel as if there is a world outside this studio. However, because the performances are so explosive and utterly captivating, it hardly even matters.
Davis is unsurprisingly excellent as Rainey, losing herself in Oscar-winning costume designer Ann Roth's magnificent period costumes and drowning in overdrawn makeup and sweat, literally carrying the weight of the black experience in the '20s with every lumbering step and wipe of her brow. She absolutely owns the screen, but is surprisingly not on it as much as you would think. The majority of the film belongs to Boseman, in his final performance before his death this past August, and it is heartbreakingly magnificent. Viola Davis has the swagger in Ma Rainey's Black Bottom, but Chadwick Boseman has all the fire.
If there was any doubt of what we truly lost when Boseman died after a long battle with colon cancer earlier this year, the performance he delivers in this film cements his too-brief-legacy as an actor who could do it all. Reports are that Boseman had been fighting the cancer for the last few years of his life, and you can see it in this performance, as the muscle from his role as King T'Challa in Black Panther is all but gone, his body slight and thin. But what still manages to explode out of him is an energy and a fire that this film can hardly contain. He delivers a performance that is lively, moving, angry, powerful and tragic, and one that will make you run the whole gamut of emotions while watching it, both for the power of the performance, and the enormity of what we have lost.
I wished there had been more actual music in this film—if you are expecting wall-to-wall Blues, you will be disappointed. But if there's one thing Wolfe knows, it's how to put on a musical number, so the few we get are nothing short of intoxicating.
Still, other than the acting, Ma Rainey's Black Bottom is pretty standard fare that won't wow you much. But the performances, particularly Davis and Boseman's, make every second you spend in this world worth it and will make you long for much, much more.