There are a lot of ways that a film can feel uniquely American. It can be the tone, the setting, the soul of a movie, one that resonates with rebellion, freedom, arrogance, indulgence, despair, or independence. Recently, we have seen films like Hidden Figures, 12 Years a Slave, Hell or High Water and The Wolf of Wall Street all explore different depths of American possibilities and their often-corresponding tragedies. There have been films like Wild and Into the Wild that have examined the American need for self-reflection and escape, and films like Thelma & Louise that explore all of the above. So many films have, ingrained in them, a spirit of what makes this country all of the good and bad things it is and can be. Nomadland, from writer/director Chloé Zhao, is a film that revels in that essential American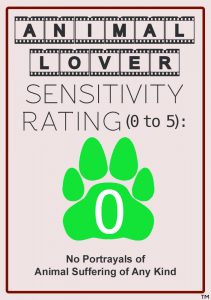 spirit, in all its strength, courage, desperation, fortitude and loneliness and it is by far one of the best films of the year.
It is somewhat ironic that a movie that feels so American is made by a Chinese filmmaker, but Zhao has managed to uniquely tap into a piece of the fabric of our country, perhaps more honestly because she wasn't born here. Nomadland is the writer/director's third film, following Songs My Brothers Taught Me in 2015 and the critically-acclaimed The Rider in 2017. Both of those films were modern and minimalist takes on the American Western genre, set in and telling the stories of people from the open plains, cowboys, ranchers and farmers. Zhao's lens, both literal and emotional, stays focused on the open country of the American West in Nomadland, a film not about cowboys or ranchers, but about a different breed of people who live off the land, those who choose to journey rather than stay put, those who make their home on the open road and in the wide, open spaces that once defined this bountiful country.
Frances McDormand plays Fern, a recently widowed woman who is hit hard by the Great Recession in 2008 and lives in her van, traveling from place to place, looking for work in order to get by. Not homeless, and certainly not desperate, Fern is capable, strong and smart, and has seemingly chosen this life more than it has chosen her. The film follows her as she travels from place to place, meeting other nomads, finding odd jobs, providing her plenty of time for reflection and acceptance.
While the film on its surface is about a spirit of independence, of making your own way, being beholden to no one, there is an undercurrent of mourning that is, for me, the essential emotional component of this film. McDormand, one of the great American treasures herself, bares everything to bring us this character who is endearing yet distant, never allowing you to get too close or to really see what she's feeling. Yet the melancholy is unmistakable, and I feel this film is more a meditation on grief than it is anything else. Yes, financial hardship can knock you off your feet, but sometimes there is nothing that can upend you more than personal loss. The exploration of this character's motivations and emotions is truly the compelling undercurrent that breathes life into this seemingly quiet and uneventful film. McDormand's performance is quiet yet powerful, a testament to individuality and independence, heartbreaking and heroic.
Pairing with McDormand's signature quiet brilliance is Zhao's meditative style, as Nomadland is a film that takes its time in every way, allowing every moment to breathe. It is naturalistic in tone and look, raw, authentic and real, not even feeling like a film at all. Adding to this realism is the casting of many non-actors for speaking roles, real nomads themselves, including Linda May and Charlene Swankie, who provide moving portraits of life on the open road. Cinematographer Joshua James Richards magnificently photographs the American landscape in all its beauty and desolation, letting nature dictate the hue and mood of each shot.
Nomadland is a film that seeps into your bones, a movie that is moving and mournful, meditative and magnificent. There will be no better journey for you to take this year than this one that examines the soul of this country, with all its sorrow and hardship, community and isolation, resilience and self-respect. This is what America looks like.