Election years always inspire artistic expression, notably in movies. This year, an election year unlike any other, we've already seen several documentaries and narrative films like The Trial of the Chicago 7 that have a political bent. One more film that is coming out after the election but still has extreme resonance in 2020 is One Night in Miami, the directorial debut by Oscar-winning actress Regina King.
One Night in Miami tells of an imagined gathering of four of the most significant icons of twentieth-century black culture, against the backdrop of the Civil Rights movement. Set in Miami on the night of February 25, 1964, the film features political activist Malcolm X, football star Jim Brown, singer Sam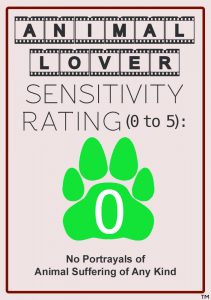 Cooke and boxer Cassius Clay as friends who get together to celebrate Clay's monumental victory earlier in the evening. While the gathering is fictional, the date is not, as it is the actual date when a young Cassius Clay defeated Sonny Liston to capture the heavyweight boxing championship. Clay, who would soon rename himself Muhammad Ali when he famously converts to Islam, is mentored by Nation of Islam leader Malcolm X, who, on this night, is in Miami to provide Clay spiritual guidance and support on his big night. Malcolm and Cassius are joined by Brown and Cooke, and the four embark on an evening of revelry, celebration, reflection and conflict as the events of the evening and the state of the world influence their individual paths and their mutual interests.
The film is adapted by Kemp Powers from his play, and, because of that, feels very insular and play-like. It is structured to give each of the four actors at least one significant scene with a powerful monologue and the bulk of the action takes place inside a hotel room, which feels limiting. But the limitations of movement and the overly egalitarian dialogue dispersal do not deter from the deep wellspring of material that comes from putting these men together in a room and from the phenomenal performances that all four actors deliver in this beautifully-made triumph by King. Kingsley Ben-Adir as Malcolm X is quiet and emotional, showing sides to a historical figure we think we all know. Eli Goree is explosive and utterly charming as Clay, mining the depths of inner turmoil he is experiencing as he contemplates his future as both the Champ and as a member of the Nation of Islam. Aldis Hodge is moving and contemplative as the gentle giant Jim Brown. If anyone rises ever so slightly, it is Leslie Odom Jr, as Sam Cooke, the hugely successful singer/producer who must defend his position as the least activist member of the group, even though he feels his contributions to the fight are just as, if not more, significant than his brothers in arms.
The political undercurrents of time, place and characters take place in 1964, but are as relevant today as anything. The topics these men discuss are timely then and now, and the passions they inspire are vital and relatable. King pulls performances out of these actors that reveal their characters as warm, defiant, charming, biting and insecure. As an actor herself, it is not surprising that the strength of this movie is in the performances, but the entire film around the actors is top-notch as well, especially the costume design by Francine Jamison-Tanchuck, production design by Barry Robison and the original score by Terence Blanchard.
If you can get past the narrow structure and overly-theatrical presentation, One Night in Miami is a warm, thoughtful and moving look at a slice of American history told by those who crafted it, influenced it, and were victimized by it. It is unsurprising confirmation that Regina King can do no wrong.