I'm the first to admit that I have adored the advances in animation that have occurred since the release of Pixar's Toy Story in 1995, the very first feature full-length computer animated film. My favorite animated movie of all time, 2018's Spider-Man: Into the Spider-Verse, which won the Oscar for Best Animated Feature Film, continued to push the envelope of animation technology, to soaring effect.
But once in a while, it's good to be reminded that animation is, at its heart, a true human art form, not just a chance to show off how far we've come with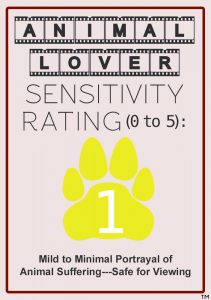 digital wizardry. In fact, for all the praise heaped on Pixar over the past twenty years, it is still Studio Ghibli in Japan, founded by legendary animated artist Hayao Miyazaki, that is still considered the preeminent animated studio in the world, largely for its artistic and beautiful films.
Because of Pixar and Studio Ghibli's successes, the world of feature animation is now a booming industry, with room having been created for all kinds of voices and visions. One of my favorite films last year was I Lost My Body, an animated feature out of France, which was aimed at adults and dealt with serious themes, the furthest thing from the traditional children's fare.
One of the artists who has flourished in this new environment that encourages animators to push the boundaries is Tomm Moore, who's debut film, 2009's The Secret of Kells, shocked the world by landing an Oscar nomination for Best Animated Feature Film. Moore's second film, five years later, Song of the Sea, also was nominated, cementing Moore as a legitimate animated visionary. Moore's films feature traditional hand-drawn animation and are inspired by his Irish heritage and his third film, Wolfwalkers, is no different. If there was any doubt before that Moore was a talent unlike anything we've ever seen, Wolfwalkers reminds us of the beautiful possibilities animated film can achieve in the hands of a true artist.
Inspired by Moore's native Ireland, Wolfwalkers is a medieval fantasy that centers on Robyn, a young girl who befriends another girl, Mebh, who can talk to wolves. While Robyn's father has been ordered by the Lord Protector, who is the commander of the English soldiers who occupy their village, to destroy all the wolves who live in the neighboring forest, Robyn and Mebh must come up with a way to protect the wolves and the forest from destruction.
While the story itself, inspired by classic Celtic traditions, is nothing too challenging or original—it's basically How to Train Your Dragon with wolves—what makes Wolfwalkers a masterpiece is the stunning —and I mean STUNNING — animation. Using a 2D style that alternates between a woodblock aesthetic and loose line work, the effect is gorgeous, warm and inviting. The ethereal movement of the animation and the gorgeous use of color is like nothing I've ever seen, lush tapestries of light and shadow, color and movement, filling the screen with images that feel as if they are from a dream.
Directors Moore and Ross Stewart, who also serve as art directors on the film, along with Maria Pareja, have crafted a film that feels timeless, and cast voice actors who do a magnificent job bringing the characters to life, including Honor Kneafsey as Robyn, Eva Whittaker as Mebh and Sean Bean as Robyn's father.
There is no understating how beautiful this film is and how you need to do everything you can to experience it for yourself. The third time may very well be the charm for Mr. Moore, and I can't imagine any film that deserves it more.