There's always something to be said for a movie whose sole interest is to elicit joy. It's really hard to beat up movies like this, especially when they seem to be sincere as well as sweet. But, in the case of The Prom, there is no avoiding the harsh, ugly truth that this movie, despite its intentions, is an overdone pop tart that made me want to run screaming back to the dark and dreary Oscar movies.
While I am fully aware of my inner Grinch with this movie, I just couldn't find a way to like it, no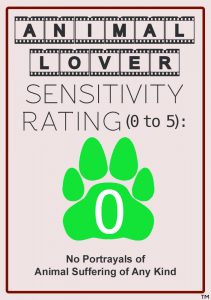 matter how hard I tried. And, for those of you who think I didn't like it strictly because Meryl Streep is in it, well…you may have a point. But, then again, you might not. Streep is excessively over the top, but that's really nothing new. What is new, and surprising, is the fact that director Ryan Murphy, who has pushed all the boundaries of television in the past decade with innovative and interesting shows like American Horror Story, Pose, The Politician and Hollywood, has made a movie—his first feature in 10 years—that is nothing more than an overblown episode of Glee, the show that put him on the map back in 2009 and went off the air more than 5 years ago. To see such a visionary revert back to something so tried and true was disappointing, to say the least.
Based on the multiple Tony Award-nominated 2019 musical, The Prom tells the story of Emma, a high school senior in Indiana, who wants to take her girlfriend to the prom. When the PTA of the school hears about it, they decide it's better to cancel the prom than to allow a same-sex couple to attend. When news of this bigotry makes its way to three self-centered, washed-up Broadway stars who are looking for a way to rehab their careers, they decide to head to Indiana to take up Emma's cause, hoping their act of altruism may be the thing they need to get their careers back on track. They of course all end up embarking on their own emotional journeys to self-discovery while helping Emma's dreams come true.
Bob Martin and Chad Beguelin, who wrote the Broadway musical, adapted the screenplay for the film, which fully succeeds in bringing all the energy and passion of a live production to the screen. There are huge production numbers, exciting choreography with a cast of hundreds, and upbeat and catchy songs that are fun, colorful and glossy. But it is just all too much. What works on the stage doesn't always translate to the screen, and this movie is a classic example of it. Stage work, especially musicals, require broad, big emotional displays, so they can reach the last row of the balcony. When you go this big on a screen, which is up close and personal, big and broad can sometime come off as superficial and overblown. While the intent here is clearly one thing, the emotional effect is quite another.
What doesn't help is the oversized performances of most of the main characters. Newcomer Jo Ellen Perlman, who plays Emma, is fine, as is Andrew Rannells, who plays the perpetual chorus player who accompanies the three divas to Indiana, and Keegan-Michael Key, who is the only one who comes off as a real human being. Nicole Kidman, who I was prepared to hate because I thought I could easily predict her character and performance, surprised me with a charm and self-effacing humor that I can't remember ever seeing from her before. She was fun, loose and relaxed, three things you don't normally associate with the dramatic Oscar-winner. But all the efforts of the supporting players can't stop the two lead performances from dragging this film down with their cartoonish, over-the-top and borderline offensive performances. Streep, who plays a famous Broadway diva in the style of Patti Lupone and James Corden, who plays a similarly popular stage star who has hit a rough patch in his career, both decide that the best way to play their already-stilted characters is big and bigger. Their depictions of typical narcissistic theatrical performers is one-dimensional and cliché and never funny. Again, there is the same level of depth and character building here than you would see in a typical episode of a generic high school episodic tv show, and that's even an insult to TV.
All the wrong choices made by Streep and Corden must have been encouraged by Murphy, who I was, in the end, the most disappointed in. He has the ability to push the envelope, to be visionary and to challenge our thoughts and emotions. However, in The Prom, he makes every safe choice, taking every opportunity to enhance a liberal vision of the world while encouraging inclusivity, diversity and love. While I have no problem with any of that, there needs to be a story beneath it, carried by characters who are three-dimensional who say words that feel authentic. The Prom is none of these things, despite being loud and proud. Sometimes, it's not enough just to put on a pretty show.