On paper, there is no way any other movie could compete with Mank at the Oscars. Even in a normal year, when the Oscar race wouldn't have suffered from some of its major contenders fleeing to a post-pandemic, more welcoming theatrical world (will there ever be such a thing again), Mank would still have been top of the lists and competing for every major award. For all the bitter "Oscar bait" criticism being leveled currently at Ron Howard's sincere-but-overwrought film Hillbilly Elegy, Mank is seeming to escape similar negativity, despite its comparable pandering to a certain audience at a certain time of year. Why? Because Mank is everything Hollywood loves about itself: artistic, symbolic, political, reverential, and forgiving. But, sadly, despite all of Mank's high achievements (and there are many), it will find a hard time finding a loving audience outside the warm, clutching and adoring bosom of the industry town which birthed it, and that, ironically, could be its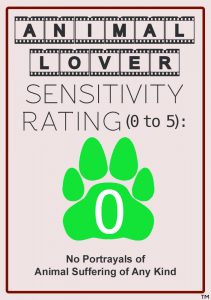 downfall.
Mank is director David Fincher's true passion project. Normally, when an admired, respected and beloved auteur brings forth such a thing, the response is enormous, and such has been the case with Mank, a movie directed by one of the most revered talents in the business, and one that happens to be written by his own deceased father. Mank was Jack Fincher's only screenplay, one that he wrote in the 1990's and still hadn't been produced by the time he died in 2003. So, for his son, a director who enjoys a place among the top echelon of directors thanks to films such as The Social Network, Se7en, Gone Girl, Fight Club, Zodiac and The Curious Case of Benjamin Button, the chance to finally get his father's script on screen was a promise fulfilled. The problem is, the film feels a bit too reverential, not just to its subject, but to its author. The director insists that not a single word was changed from his father's original script, but, in that, we see maybe why it took the younger Fincher's clout to get it made. While the dialogue is crisp and smart, it feels a bit too smart and a bit too much.
Mank is a biopic-like film that centers on screenwriter Herman Mankiewicz (the titular "Mank"), played by Gary Oldman, as he struggles at the end of his legendary career to battle his own demons while collaborating on the script of a movie for a young director names Orson Welles. The movie they make together is called Citizen Kane, which, once made, becomes arguably the best film ever made. The long and arduous creative collaboration it took to get Citizen Kane made forms the foundation of Mank, but you quickly realize this movie is neither a behind-the-scenes making-of movie, nor is it a biography of one man. It is instead a cinematic soup, filled with ingredients seemingly thrown together, hoping their flavors don't clash. The film is made up of stunning scene after scene, filled with stimulating dialogue and stunning visuals, each one feeling like its own cinematic bon bon. But then it's over and we move to another scene, equally mesmerizing, but with little connective tissue to everything that's come before it. It's almost a movie made of vignettes, each one hypnotic in its elegance, but holding no real significance as a whole. Oldman is stunning as a besotted court jester who we quickly realize is actually the smartest guy in the room, but we are never allowed to see him as anything other than an instigator, a drunk, a misunderstood genius who we should feel sorry for. It may be an acting masterclass, but the script itself leaves so much to be desired.
But while the script and the overall story may usually be most of what matters with an ordinary film, Mank is no ordinary film. While there may be failures and inconsistencies with its overall emotional connectivity, Mank rises to where few films can go when it comes to its artistic and cinematic effectiveness. Basically, the glass half-empty view of this film is that it's an overstuffed auteur vision that is cold yet beautiful, and the glass half-full view is that Mank is a sheer masterpiece of artistic integration. For me, I truly fall somewhere in the middle. I respect all it's trying to do and I love how it looks, but I can't ignore the fact that I was often bored and even more confused while I was watching it. Put simply: I didn't know what I was watching, but I knew it was genius.
What I love most about Mank is its homage to everything Hollywood, both good and bad. It's got everything you hope for, beautiful starlets, drunken screenwriters, arrogant directors and egomaniacal studio heads who think they run the world (and often do). It's crafted to have a deliberate old Hollywood style, it's gorgeous in every way. But the absolute best part of what Fincher has created here is its shameless and genius tribute to the film's muse, Citizen Kane. Shot in black-and-white and using much of Citizen Kane's signature deep focus and uses of shadow and light, Mank not only pays homage to the classic film, it replicates it in many ways, a cinematic achievement unlike many others I've seen. Cinematographer Erik Messerschmidt will need to build a case for all the awards he will accumulate this season for this picture. There is also standout work from composers Trent Reznor and Atticus Ross, whose score creates a tension and nostalgia perfectly, and the production design by Donald Graham Burt is absolute perfection, re-creating old Hollywood and the Citizen Kane sets with precision.
The acting is also uniformly perfect. Oldman would certainly be a lock for an Oscar for his work here if he hadn't already won so recently. His Mank is terrifying and pathetic, smart and sleazy. He finds every edge of dark comedy hidden in the weeds, and never lets the sometimes over-zealous dialogue get the better of him. Oldman has always been a masterful actor, but he proves his dexterity and depth of skill here, in his best performance of his career. The rest of the ensemble around Oldman is also first-rate, especially Amanda Seyfried, who plays starlet Marion Davies and Tom Pelphrey, who plays Mank's brother, Joseph Mankiewicz.
Mank is a film-lover's paradise, and that's exactly why it will never be able to reach out beyond its core base and find an audience. It is too oblique, too inside-baseball, too smart, too cheeky, too insular. This movie will make zero impact beyond its own four walls, but, inside its own house, it is a piece of art that will be admired for generations to come.