Following the #MeToo explosion that rocked Hollywood and shone a bright light on the obstacles and inequities keeping women from getting ahead in the film industry, there has been a massive push to level the playing field, in front of and behind the camera, both for women and for people of color. The new inclusion rules laid out by the Academy and the addition of thousands of new artists to its membership are indications that Hollywood is serious about change. But there still is a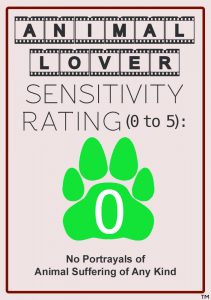 lot of work to be done, particularly in positions of power behind the scenes, which are still heavily dominated by white men, most notably in the most central creative and powerful position in all of film, the feature film director.
But that's not to say the landscape has been completely barren of women in the director's chair prior to the #MeToo movement. There have been a few notable barrier breakers in the industry, and one of them is Sofia Coppola, a writer/director/producer who is only one of five women to have ever been nominated for the Best Director Oscar. At the time of her nomination, in 2004, for Lost in Translation, she was just the third woman ever to be nominated for Best Director. Since then, there have been two women nominated, Kathryn Bigelow for The Hurt Locker in 2010 and Greta Gerwig for Lady Bird in 2018. Bigelow is the only woman to have won Best Director so far.
Coppola did win the Oscar in 2004 for her original screenplay for Lost in Translation, however, and was widely considered to be one of the exciting new voices in film, as she was just 33 at the time. Since her breakout in 2004, she has made several critically acclaimed films, including Marie Antoinette (2006), Somewhere (2010), The Bling Ring (2013), and The Beguiled (2017). But even though those films were widely praised, Coppola has yet to achieve the same kind of attention and acclaim that Lost in Translation received, a film that it seems she might be chasing her whole life.
Well, her new film, On the Rocks, will not help much to re-direct that attention, as it feels like a tonal and emotional sequel to Lost in Translation, especially in the fact that the film stars Bill Murray as an older man bonding with a younger woman. It is different in a lot of ways, as in On the Rocks the younger woman in question is his daughter and not a stranger, as she was in Lost in Translation. But, still, so much of the vibe is the same, mainly because of Murray's performance.
Murray plays aging playboy Felix, who has a great, albeit a bit distanced relationship with his daughter Laura, played by Rashida Jones. Felix travels a lot and hardly ever sees Laura, but when he does come to town, his visits are often enormous and enveloping. Felix is a playboy through and through, has charm for days and it's impossible to not love him. If ever you imagined the perfect part for Bill Murray, this is it. The role fits him like a glove and he clearly is having a ball. It's unclear if there were even lines written for him, the words that come out of his mouth feel so natural.
When Felix gets the sense that Laura is questioning her husband Dean's (Marlon Wayans) fidelity, Felix puts a plan into action to track Dean's movements and gather as much intel as he can to find out the truth for Laura. For her part, Laura is stuck in a rut, a writer suffering from major writer's block, whose days start to blend into each other, as she looks after their two kids practically alone, as Dean is putting in long hours at work, getting his new business off the ground.
While Laura's suspicions about Dean's cheating are not encouraged by her friends, her father, who knows a thing or two about cads, is much less trusting, and he manages to convince Laura to give into her doubts and gets her to join with him in the hunt for evidence. It also gives them a chance to spend some quality time together.
If this movie sounds like a Hallmark movie-of-the-week, it really does play that way. Looking at it on paper, the plot and characters are simplistic and pretty standard fare. But what elevates On the Rocks is everything above and beyond the plot and thinly-written characters. So much is Murray's undeniably appealing performance, but Jones does her part well, playing the second half of this two-hander with warmth, vulnerability and ease.
It also can't be ignored the appealing, picture-postcard version of New York City that On the Rocks paints. Much as Coppola's Lost in Translation felt like a love letter to Tokyo, On the Rocks is a similar ode to New York City, but only the one that exists on the Upper West Side. This is the New York we see in romantic comedies, the one without homeless people or crime or even angry people. Every character is either rich or charming or both. The children are perfect and there's always a cab when you need one. In other words, not very realistic.
But, in the end, it doesn't matter how unrealistic, how simplistic or how familiar On the Rocks feels, because it is thoroughly entertaining, enjoyable and worth every second of your time, not just during this dark, depressing time, but any time. There is something about Coppola's way of looking at the world that feels gentler and softer than the rest of us. It's a sweetness and a desire to see the best in people that I didn't even realize I was missing until I watched this movie. I hate to say that this is a movie only a woman could make, but some things just cannot be denied.
Sofia Coppola may not win any Oscars for On the Rocks, but this movie will win your heart, and, to be honest, that's even more important right now.
On the Rocks is streaming on Apple TV+, beginning October 23, 2020