History is doomed to repeat itself. If anyone thinks the '60s are behind us, they don't know what it was about. The revolution that played out in the late '60s in this country was mobilized by the war in Vietnam, yes, but the undercurrent was racial, gender and class inequality. It was motivated by a government who abused the people it supposedly represented. And it inspired a movement of the people, by the people, to push the country to become more progressive and equal. Sound familiar?
In writer/director Aaron Sorkin's newest treatise against tyranny, Netflix's The Trial of the Chicago 7 is a powerful ensemble drama that spotlights one specific moment in this country's history that just happens to have had ramifications that are still felt today. The 1968 Democratic convention in Chicago was a lightning rod for every anti-war and anti-government group that existed at the time. This included The Students for a Democratic Society (SDS) and the Youth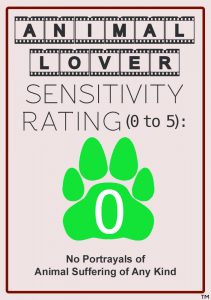 International Party ("Yippies.") The leaders of these groups, Tom Hayden, Abbie Hoffman and Jerry Rubin, were iconic representations of American rebellion and unified together to assemble one massive protest at the convention. The resulting violence that erupted in Chicago that August was an inevitable result of the Chicago mayor's insistence that the protests not interfere with the convention, so he mobilized an army of police and National Guardsmen to keep the protesters at bay. As a result, Hayden, Hoffman and Rubin, along with five others, including Black Panther leader Bobby Seale, who wasn't even there, were put on trial, a trial that was clearly politically motivated and intended to re-assert the government's control over the people.
The Trial of the Chicago 7 returns Sorkin to the courtroom, an arena he is quite familiar with. His screenplay, based on his play, A Few Good Men, is what broke Sorkin into Hollywood in 1992. Since then, he has gone on to write other politically-charged TV shows and movies, including The American President, Charlie Wilson's War and both The West Wing and The Newsroom, which he also created. Sorkin is known for writing passionate and often noble main characters who stand up for what's right and fight for basic principles and rights which are often trampled on or ignored by those in power. If there was ever a project made for Aaron Sorkin to write, it's The Trial of the Chicago 7. It features idealistic and charismatic characters who fight the good fight against the tyranny of oppressive government tactics and forces. He takes up the cause of those who literally bled for their right to protest in a country that was built by revolution.
There is no better screenwriter to bring Hayden, Rubin and Hoffman to life than Aaron Sorkin. And he, as director, is also responsible for the utterly perfect casting of the actors who play these three legendary American revolutionaries, Eddie Redmayne as Hayden, Jeremy Strong as Jerry Rubin and Sacha Baron Cohen as Hoffman. Even though two of those actors aren't even American (Redmayne and Cohen are both English), all three are pitch-perfect as their iconic characters who played a key role in American history. Cohen, who had been attached to this project the entire 13 years it took to get made, is absolutely perfect as Abbie Hoffman, the tough, committed and charismatic revolutionary who inspired an entire counterculture. Cohen, known for his outlandish, broad and brash comic performances in such films as Talledega Nights: The Ballad of Ricky Bobby and Borat, is a surprisingly good dramatic actor and he holds the screen whenever he is on it. Redmayne is also surprisingly good, not because we doubt the Oscar-winner's chops, but because we wonder if he'll be able to pull off playing Tom Hayden, an American historical figure as un-British as they get. Redmayne is not known for playing Americans, but I have to say he is sensational as Hayden, proving to be a perfect counterbalance to Cohen and Strong's big and energetic performances. As for Strong, he plays Jerry Rubin to comic effect, which is entertaining but a bit odd. Still, it's effective.
Strong supporting performances are turned in by Yahya Abdul-Mateen II as Bobby Seale, John Carroll Lynch as the pacifist activist John Dellinger, Joseph Gordon-Levitt as the U.S. attorney who leads the prosecution, Michael Keaton as former United States Attorney General Ramsey Clark and Frank Langella as the corrupt and racist judge who oversees the trial, which came quickly to be understood as more political theatre than legit jurisprudence. But the supporting actor who most embodies his character is Mark Rylance, who plays famous radical lawyer William Kunstler. Rylance, who is always great, even surpasses his own level of acting prowess with this subtle yet insanely powerful and inspirational take on an American activist legend.
Sorkin's direction, which I found lacked focus in Molly's Game, his directorial debut, is much stronger here, as this film is built on what Sorkin is best at: passionate people talking to each other about important things. Sorkin is not a guy built for small, intimate conversations about mundane things in life. He is made for the big stage, illuminating big ideas, providing inspirational words for captivating characters to speak. If ever Aaron Sorkin was in his wheelhouse, this is it.
The Trial of the Chicago 7 is gifted with a phenomenal ensemble cast and an intelligent and entertaining screenplay, but it is still the subject matter which will captivate and often disgust you. All at once, this film illustrates how little we have actually come from our revolutionary days of the '60s, and how much further we still need to go.