If the success of the Harry Potter franchise taught us anything, it's that there is an audience for well-made films aimed at young audiences. Historically speaking, films for young adults and families were mostly relegated to Sunday night TV, but Harry Potter's success reminded Hollywood that there is an audience out there that falls somewhere between Pixar and Marvel. The tweens need love, too!
Netflix's new family-friendly adventure, Enola Holmes, directed by Harry Bradbeer, launches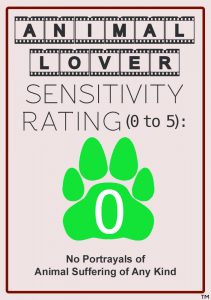 itself headlong into the young adult fray, blending sophisticated style, classic literary references and a thoroughly modernist sensibility into an enjoyable confection for the whole family. Based on the series of books by Nancy Springer, Enola Holmes stars Millie Bobby Brown as Sherlock Holmes's younger sister, Enola, a character invented by Springer. As the movie explains, Enola, 20 years younger than her brothers Sherlock (Henry Cavill) and Mycroft (Sam Claflin), grew up with her forward-thinking and independent mother (Helena Bonham Carter) in their large house in the English countryside. Enola is raised to be a smart, strong and independent woman, with a range of interests and skills. She and her mother are extremely close, but when Enola wakes up on the morning of her 16th birthday and finds her mother has disappeared, she is both heartbroken and confused. But by the time her two older brothers arrive to accept their responsibility for their younger sister, who is now in their care, Enola has figured out that her mother didn't just leave without a trace. She instead left clues for Enola to decipher, clues to where her mother has gone and why.
Enola seems to have an ally in her brother Sherlock in her desire to travel to London and unravel the mystery, but Mycroft is the eldest of the three, so Enola is his ward, and he is only interested in sending her to a ladies finishing school so she can become a polished lady of society, not a scruffy tomboy intent on adventure. So, naturally, Enola escapes and hops a train to London, on which she meets another teenager who is running away from his family, Lord Tewksbury, played by Louis Partridge. Enola quickly discovers that Tewksbury is trying to get away from someone who is trying to kill him, so she feels compelled to help him escape. But when they get to London, Enola realizes she must focus on finding her mother, so she leaves Tewksbury to fend for himself and sets out on her own. But their two paths eventually merge again and the two join forces to elude the people chasing Tewksbury and to unravel the mystery of Enola's missing mother.
Don't get too excited, however, at the thought of Sherlock Holmes's younger sister unraveling a complex mystery. There is totally the promise of that, but it, sadly, never fully becomes realized. Instead, the film is much more of an adventurous romp, a freestyle modernist take on how a 16-year old girl finds her independence in the big city. Not only is she trying to find her mother, but she is still trying to elude Mycroft, AND she feels compelled to help Tewksbury, who is in his own pretty significant jam. It's a lot to put on a 16-year old, but she realizes pretty early on that her mother had instilled in her every skill she would need to not only survive on her own, but to thrive.
To say Enola Holmes has a slightly feminist bent would be to say Joker was a little dark. The progressive and feminist message in Enola Holmes doesn't try to hide at all and, surprisingly, makes it all the more charming. Normally, when a film tries this hard to be politically correct, it ends up being painful, but everything works in this film, mostly due to the lively, funny and utterly charming performance from Brown, who makes everything work. Bradbeer's open and loose style fits perfectly with Brown's personality, as she breaks the fourth wall often, endearing herself to the audience with warmth and humor. If there were any concerns that Brown would have trouble breaking away from her star-making Stranger Things pigeonhole, Enola Holmes proves that her skills are wide-ranging and her career is well on its way.
The rest of the cast fulfill their supporting roles with aplomb, particularly Partridge, who complements Brown perfectly. I love how the traditional gender roles are switched here, as the girl is the likeable, daring and capable one with the inherent desire to protect and the boy is the one who needs protecting and is seemingly incapable of taking care of things for himself. Cavill continues to distance himself from his Superman mystique by playing the brainy Sherlock Holmes, but, again, don't get too excited—he's pretty subdued and non-essential. But while Cavill takes the high road in not wanting to upstage anyone with his performance, Claflin approaches his character with a preponderance of exuberance, snarling and twirling his moustache for anyone who will look. It's a lot of fun and totally in keeping with the vibe of this film, which is just a shade over-the-top, calibrated perfectly. I always wish Bonham Carter were in more scenes in every movie, but we'll take what we can get.
Bradbeer's most notable previous credits as a director were episodes of Killing Eve and Fleabag, which could explain the snarky feminist tone that lies just beneath the surface of Enola Holmes. If ever there is a movie for all the young girls out there, this is the one. Empowering, funny, adventurous and extremely well-made (those vistas of the English countryside!), Enola Holmes is an absolute must-see for any family gathering, whether you have tweens or not.
Review originally posted on AwardsWatch.com.