Let's put aside the fact that nearly 30 years passed between Do the Right Thing in 1989 and BlacKkKlansman in 2018 when Spike Lee finally won his first competitive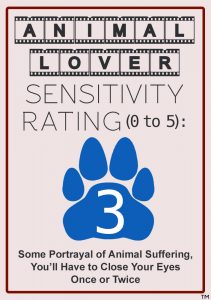 Oscar, and it wasn't even for directing. He was previously nominated for writing Do the Right Thing in 1989 and for producing the documentary feature, 4 Little Girls in 1997, but his nomination for directing BlacKkKlansman was his first for directing and, after a career that includes such seminal cultural benchmarks as She's Gotta Have It, School Daze, Malcolm X, Summer of Sam, and Chi-Raq, he was denied yet again for the directing win, but at least finally won for Best Adapted Screenplay (he had been awarded an honorary Oscar in 2016).
While I know that it sometimes takes the Academy a very long time to acknowledge greatness (ahem, Martin Scorsese), the fact that Lee wasn't recognized with an Oscar prior to 2018 is not only shameful, but emblematic of a larger problem that exists in Hollywood and the country. Which is why there is no better time for Lee's newest movie, Da 5 Bloods, a fierce and furious testament to America's racial injustices during the late '60s, specifically during the Vietnam War, when black soldiers were sent to fight and to die for a country that wouldn't even recognize them as equal citizens. And the fact that this movie is coming out now, when the country is still just as steeped in social, political and racial unrest as it was 50 years earlier, is stunning, heartbreaking and infuriating.
Da 5 Bloods is a searing film full of political and social commentary, but, just as BlacKkKlansman, Lee wraps his activism around a compelling story, filled with characters who are vibrant and passionate. The film stars Delroy Lindo, Clarke Peters, Norm Lewis and Isiah Whitlock Jr. as four Vietnam veterans who return to Vietnam to retrieve some buried treasure they left there during the war. It will also give them a chance to say a final goodbye to their buddy Norman (played by Chadwick Boseman), who was killed during the war. The film toggles between flashbacks to the war and present day, as they are forced to revisit a time and place that affects each of them in a different way.
Much like other facets of black history that we must learn about from popular culture because we were never taught it in school, Da 5 Bloods depicts a time in American history that has been portrayed countless times in movies, but never with these faces, and never with these stories. The experience of the black soldier in Vietnam—the experience of the black American soldier as far back as can be remembered, in fact—is one that is far too rarely illuminated.
The style and cinematic achievement of Da 5 Bloods is unequivocal. Lee is at the top of his game, again, in this film that is vibrant, chilling, defensive and emotional. The score by Terence Blanchard is weird in spots, but overall conveys the paradoxical world of these characters, who are battling demons in both the past and the present. The cinematography by Newton Thomas Sigel is gorgeous and Lee's direction and screenplay, which he co-wrote with Danny Bilson, Paul De Meo and Kevin Willmott, is an adrenaline rush of sights, sounds and smells that run us through the gamut of emotions, from horror to absurdity, brotherhood and friendship to betrayal and despair.
While the production values are all first-rate, the centerpiece of the film is the acting, especially the performances of Delroy Lindo and Jonathan Majors, who play father and son and deliver two of the most explosive and passionate performances of the year, if not the decade.
Da 5 Bloods is available now on Netflix and I couldn't recommend watching it more, especially now.