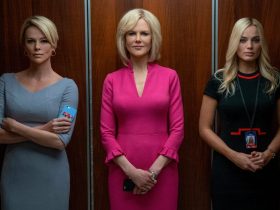 We are in a time in American history that undoubtedly will inspire countless books, movies and mini-series in our near future. I'm sure every over-50, white actor in America (and England and Australia) is practicing his Donald Trump impersonation as we speak, preparing for all the auditions that are soon to come. The Donald Trump story needs to come to its conclusion before scripts can be written, however, so they will have to wait a little longer for their big moment. But some peripheral stories have already played out and are already starting to find their way to our screens, the first one being Bombshell, the story of Fox News and the downfall of Fox News head Roger Ailes. While not specifically a Donald Trump movie, Fox News and Ailes were significantly involved—perhaps even responsible—for the rise of Trump and certainly his demagoguery in this country. While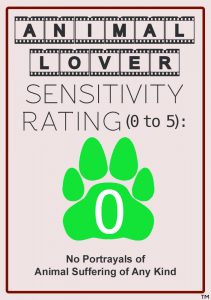 we still have Trump, Ailes is gone, and this is the story of how one woman exposed the sexist toxic culture at Fox News which led to the downfall of the most powerful man in television news.
Charles Randolph's original screenplay tells the vibrant and colorful behind-the-scenes story of what Fox News was like under Ailes's iron fist. Ailes had a long and successful career guiding politicians before he moved to television and NewsCorp chairman Rupert Murdoch let Ailes run the Fox News division as he saw fit. While Ailes saw the gap in news coverage and successfully crafted a network that appealed to an audience that had heretofore felt left out of the mainstream coverage of national politics, he did so at the expense of the women who worked for him. In the raging and long overdue #MeToo era, perhaps nobody short of Harvey Weinstein was as culpable of creating a toxic work environment than Ailes and Randolph's script, paired with Jay Roach's direction, attempts to paint the picture of that toxicity with broad strokes.
The story centers on Fox News star anchor, Megyn Kelly, played by Charlize Theron, and her growing frustration at her perceived lack of support by her bosses when she feels attacked by then-candidate Trump. The network, led by Ailes, keenly understands what Trump means for their ratings, and Kelly feels that Ailes chooses Trump over her in the publicity war. Kelly is left trying to figure out what to do, both for the sake of her sanity and her career.
Meanwhile, Fox News host Gretchen Carlson, played by Nicole Kidman, decides she has had enough of the pervasive sexist atmosphere that has been created and fostered by Ailes and sues him personally for sexual harassment. And young, ambitious, wanna-be anchor Kayla Pospisil, played by Margot Robbie, gets the full Ailes treatment when she meets with him to discuss her future. Pospisil is a fictional character, designed to represent the dozens, maybe hundreds, of women who had been abused by Ailes, but who never spoke up, for fear of ruining their careers.
Bombshell shifts back and forth between the three women and their stories, all of whom circle around each other, occasionally intersecting, and all focused on bringing to light the cycle of abuse, harassment and sexism that ran rampant at the network. The three performances by Theron, Kidman and Robbie are exceptional, particularly Theron, who disappears into her character (thanks to the incredible makeup artists) and dissolves into Megyn Kelly seamlessly and portrays her wavering moral compass with believable angst. Kidman, as Carlson, is underused but is also very good as the catalyst to Ailes' downfall. Robbie delivers another exceptional performance as the wide-eyed reporter who gets sucked into the Ailes' vortex.
Beyond the three main performances is a parade of performances by an ensemble chock full of great actors. Roach wants to give the audience the feel of being in the environment, in the newsroom, so there is literally a cast of hundreds, from faceless, nameless staffers to famous actors playing equally famous Fox News celebrities. One that stands out is Kate McKinnon, who plays a colleague of Kayla's who serves as her friend and confidante. McKinnon is really good here, proving she is a bonafide actress who has vast skills beyond comedy. And John Lithgow's portrayal of Roger Ailes is equal parts stunning and grotesque, a reminder of Lithgow's versatility, not that we needed reminding.
The film does tend to wander, though. It starts off with a real bang, introducing us to the Fox newsroom and its culture with a fast-paced, The Big Short-like exposition that is comedic and acerbic, but, strangely, the tone shifts pretty quickly and the movie becomes a pretty standard drama. It feels like it's not quite sure what it is, so it tries to cover all the bases of satire, comedy and drama, and none really stick the landing. It takes a long time to get to where we know it's going, and there are scenes that feel like they needed to fill time.
But still, Bombshell is a timely and well-made expose of one of the most influential organizations in the country, one that needed to be made. This is an important moment in our history, and shining a light on the brave and courageous women who stood up is one of the most valuable tools Hollywood has. It may not be perfect, but Bombshell is exactly what we need at the time we need it.