Write what you know. In Marriage Story, writer/director/producer Noah Baumbach follows that mantra and has created an intimate exploration of divorce, something he has lived through twice, once with his parents, and again with the dissolution of his own marriage to actress Jennifer Jason Leigh (the couple divorced in 2013). Baumbach brings every angle of these experiences to this emotional narrative, a no-frills examination of a relationship that features two powerhouse performances from Adam Driver and Scarlett Johansson.
Driver plays theatre director Charlie and Johansson plays Nicole, his muse and leading lady. They are the featured players in a tight-knit company in the off-Broadway theatre scene, where she stars in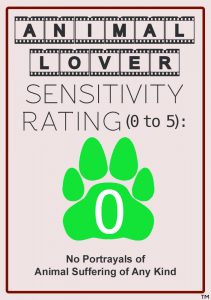 every play that he writes and directs. They have an 8-year old son who they both adore. It all seems to be going great, but we never know them as a happy couple, as we meet Charlie and Nicole as they are embarking on divorce. Throughout the course of the movie, we put all the pieces together as their pieces are falling apart. It is a staggeringly emotional experience, for the audience, to get to know these characters, and, more significantly, their relationship to each other, through the fraction instead of the joy. Most writers would fill the movie with flashbacks, so the audience can get to know the couple in happier times, so it could be contrasted to what they are going through now. But Baumbach does the impossible: he paints the whole picture of their relationship simply by letting it play out, because relationships are not defined by milestones they go through, they are defined by the people in them and their emotional lives within that relationship.
Marriage Story is a beautiful and painful experience, shepherded by two performances that will knock your socks off. Driver and Johansson prove their mettle in two tour-de-force performances that mine every drop of intimacy, emotion and honesty. Baumbach gives his actors an incredible canvas to work on, writing long monologues that go on for several minutes and shooting in single takes. More than once did it feel like I was watching a play, absorbed in words and performance instead of anything visual.
This movie really is like a great play. It features a monumentally-powerful script and a pair of leading actors who gnaw and dance and chew up scenes and lines and an ensemble of actors surrounding them who are not just supporting but expansive and brilliant. Veteran actors Wallace Shawn, Alan Alda and Julie Hagerty are sights for sore eyes. All three are fantastic, but Hagerty steals every scene she's in, reminding us of her huge talent. Ray Liotta is incredible playing a character that is almost a parody of himself and Laura Dern continues her dominance in the field of outstanding supporting performance in a role that totally feels like an extension of her Big Little Lies character (and, for those of you who know what I'm talking about, it's a delight). But no matter how great those other actors are, it is again Merritt Wever who wins, as she yet again finds a way to take a scene and make it hers and does so with style, gusto and absolute joy. How Merritt Wever isn't a star yet is beyond me, seriously.
Marriage Story is also like a play in that it is bare bones, all about writing and performance. I could totally imagine this movie done on a stage, you almost wouldn't even need a set. But because the crux of the story is the bi-coastal feud that is established between Los Angeles and New York, Baumbach makes good use of the few scenes that play out in these characters' environs, which really serve to color and widen the edges of this incredibly personal and intimate story.
But it will be Driver and Johansson's performances that resonate the most and will be what everyone talks about with this movie. Their willingness to be raw and open allows the audience to experience this story in all its truth, pain and acceptance. Relationships are complicated. Marriage Story is one of the best explorations of one that you will ever see.