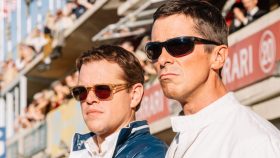 Movies have loved fast cars for as long as there have been movies. As a child, I heard my Dad talk about the car chases in The French Connection and Bullitt with such reverence, I considered them the gold standard (which they arguably are) before I ever saw them. Fast forward forty years and fast cars are still this nation's cinematic obsession, with the Fast and the Furious franchise now in its tenth incarnation. It makes sense that car movies are so ubiquitous, since men generally are the ones who make movies and the two things men seem to universally love, other than women, are sports and cars. There have been hundreds of movies about cars and racing, and even more that somehow find a way to squeeze a car chase in for no reason. Cars and movies are intrinsically tied. You can't have a James Bond movie without a car chase. James Dean died in a car crash. Paul Newman, Tom Cruise and Steve McQueen all were famous actors who dabbled in car racing as a hobby and all made movies about racing. So it's no surprise that there will always be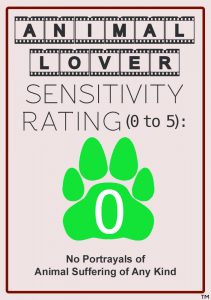 new movies about thrills on four wheels. The trick at this point is to make one that feels original.
I had high hopes for Ford v Ferrari, the new movie from director James Mangold about Ford Motor Company's obsession with finding ways to compete with dominant Ferrari on the racetrack in the '60s. Mangold, who has directed critically and commercially acclaimed movies such as 3:10 to Yuma, Walk the Line and Logan, is someone who knows how to make movies for and about men and their passions. His specialty is flawed, obsessive and often conflicted anti-heroes. While Ford v Ferrari follows in the Mangold tradition of masculinity gone somewhat awry, it unfortunately can't live up to some of his past movies, despite stellar performances from its leads.
Matt Damon stars as Caroll Shelby, the famous sportscar designer who, in 1966, is personally hired by Henry Ford, Jr. (Tracy Letts) to build a racecar that can hold its own in the most famous race in the world at Le Mans, a 24-hour test of man and machine, widely considered the greatest—and most difficult– race in the world. Ford (and the United States) had long ceded the international racing spotlight to the Italian car maker, Ferrari, but when Ford is insulted by the sportscar giant, he is determined to beat them at their own game and hires Shelby to head a team to design the ultimate racing machine.
The movie tends to spend a little too much time on the business side of things, as it feels like there are more boardroom scenes than racing ones. Maybe it's just that the weakest members of the cast, notably Jon Bernthal and Josh Lucas, play Ford execs who are the driving (pun intended) force behind the marketing of Ford's new racing line and the movie sinks to comic proportions when they are on screen. But, thankfully, the majority of the movie is on the track and the bulk of the acting is left to the professionals, Matt Damon and Christian Bale, who are both in high gear during every second of this long (2 ½ hour) movie. While the racing scenes are good, their performances are even better and save this movie from overdosing on testosterone.
Bale plays legendary driver Ken Miles, who is brought in by Shelby to drive the car he designs. Miles and Shelby are a pair of alpha males who are in total sync with each other, on and off the track—the ultimate bromance. While Damon's performance is strong, what Bale is doing here is heads and shoulders above everyone and everything else, as usual. There hasn't been a Christian Bale performance this entertaining since American Hustle. He is lively, funny, weird and full of piss and vigor in this character, which highlights every nuance of Bale's acting prowess. I don't normally think of Bale as a lighthearted or fun performer, but he manages to create a character here who I just couldn't get enough of.
Unfortunately, there is too much else and too many others in this movie who slow the pace just when it's revving up. There are some incredibly produced racing scenes at night and in the rain, but nothing managed to take my breath away.
Ford v Ferrari is marketing itself as an exciting film for adults, but it probably would've had a better time finding an audience earlier in the year, when it was competing with superheroes. Despite Bale's incredibly appealing performance, Ford v Ferrari doesn't quite make it over the finish line.