I will confess that I didn't need much from the new Charlie's Angels reboot. In the midst of an Oscar contender binge, I needed something mindless, breezy and fun. Well, director/writer/co-star Elizabeth Banks not only delivered on those requirements, but she created a kickass feminist manifesto that will make you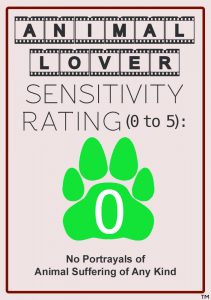 cheer and smile…a lot.
Ok, it's not Shakespeare, but you know that going in. The Charlie's Angels brand has been around long enough that you know to expect pretty women, lots of action and a James Bond-ian type plot that usually involves some sort of international espionage, huge action sequences, and really bad guys. And guys is certainly the operative word here. Banks goes to great lengths to create a feminine universe, and it really works. Female power, independence and strength is so organic in the world she has created, it feels normal and actually pretty wonderful. The more you are immersed in it, the more the moments where the female characters are patronized stand out. Banks takes ownership of the sexism that pervades society and plays with it, twisting it so our heroines use it to their advantage. Very clever indeed.
This is nothing new, of course, we saw it in Patty Jenkins' Wonder Woman and we've even seen it in the Charlie's Angels of Drew Barrymore, Cameron Diaz and Lucy Liu in the '00s, but this ode to female kickass-ness doesn't limit the feminine ideal to just the main characters, it is in the DNA of the entire film, as is diversity. Who knew a silly action flick could be such a progressive step forward for an industry.
But perhaps the greatest thing Elizabeth Banks gave us was the discovery of Kristen Stewart's comedic skills. Who knew? Stewart, generally known for having defined the word "sullen," absolutely crackles with energy, wit and humor, unlike you've ever seen her before. She's completely charming, as are the other two leads, Naomi Scott (who was by far the best thing in Aladdin earlier this year) and Ella Balinska, who definitely do not get swallowed up by Stewart's star power.
The action scenes are much better than I expected, and you can tell no expense was spared to make this movie. Banks certainly has skills in the director's chair and I look forward to seeing more of her behind the camera, although I'm happy she still wanders in front.
Charlie's Angels loses its way about ¾ of the way through, but I was surprised it stayed so strong for as long as it did, to be honest, considering its ambitious attempt to be too much of a Bond movie. Overall, though, it's a very entertaining mix of action, humor and feminist world-building that makes for a nice break from all the gloom and doom that November usually brings.