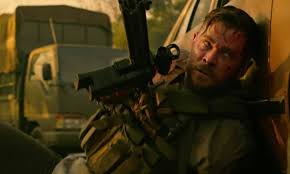 We are starved for new movies right now, so a Netflix action movie starring Chris Hemsworth would seem like the perfect medicine for a world that's stuck at home. The problem is, while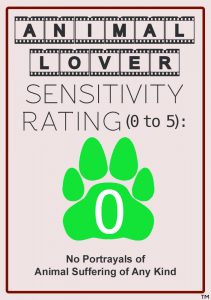 it does kill the boredom, it might also kill something else, deep in your soul. I'm not saying Extraction, a new action movie from director Sam Hargrave and based on the graphic novel "Ciudad," is needlessly violent, but the body count feels higher than a war video game. Of course, if you are looking for a movie that looks like a video game, then you've come to the right place.
Hargrave, a former Marvel movie stunt coordinator, is making his directorial debut with Extraction, which was written by Anthony and Joe Russo, who directed Avengers: Endgame. Although the Marvel/Avengers connections are everywhere, Extraction doesn't feel like a superhero movie, thank goodness. Hargrave utilizes every bit of his stunt coordinator experience to craft a movie that is a back-to-basics stuntman's paradise, an earth-bound party mix of car chases, fight scenes and more gunshots than Scorsese could ever dream of.
Hemsworth plays a hardened and haunted mercenary (is there another kind) who is hired to "extract" the son of a Bangladeshi drug lord who has been kidnapped by his rival. That's the entire narrative of the story. There are a sprinkling of quiet scenes with dialogue throughout the movie, intended to allow us to catch our breath and to remind ourselves that one of the biggest movie stars on the planet is in the movie, but let's not fool ourselves about why we're here.
What's odd about Hemsworth is that, even though he has earned his fame by being in blockbuster action movies, he isn't generally known as an actor who grunts and muscles his way through performances. If Extraction had been made in the '80s, it would easily have starred a Stallone or a Schwarzenegger or a Van Damme. I would never have put Chris Hemsworth in their company, and yet here he is, in a movie reminiscent of all those stars' classic action movies from thirty years ago.
Hemsworth, a producer on the film, clearly enjoyed working with Hargrave and the two of them have created a movie that will certainly add more fuel to the debate over whether there should be a stunt category at the Oscars. While the whole film is expertly done, stunt-wise, there is one 12-minute sequence in the middle of the film that is astounding and makes you wish you were watching it on the big screen. Intended to appear as one contiguous shot, this sequence features several long takes stitched together to appear as if it's one, 12-minute shot that encompasses a foot chase, hand-to-hand combat and a car chase through a busy Bangladeshi neighborhood that will knock your socks off. It's not quite 1917, but the effect is staggeringly exciting and you'll find yourself saying "damn!" more than once, not believing what you're seeing.
In the end, though, Extraction is a brutally violent action-fest that serves as an average distraction. While I do applaud the fact that the filmmakers clearly went out of their way to keep the killing limited to soldiers and those who signed up for the danger (meaning hardly any innocent bystanders are killed), it still is a little hard to watch all this carnage, which feels excessive and a little disturbing.