Who knew that there was such a need for a sequel to Suicide Squad. The film that became a punchline and seemed to symbolize the lack of focus and decline of the DC Comics film universe now deserves credit for introducing us to the character who just may breathe new life into that once-floundering DC brand. In Birds of Prey: And the Fantabulous Emancipation of One Harley Quinn, Harley Quinn, as played by Margot Robbie, is the hero we didn't know we needed at the exact time we need her and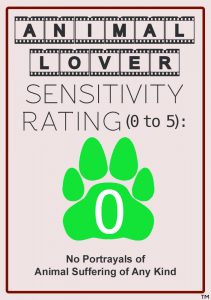 the film dedicated to her is a colorful and fun antidote to all the dreariness that has come before.
Coming off the massive success of Joker last year, Warner Bros and DC are smart to release Birds of Prey now, as we are still simmering in that gritty and dark world of a crime-ravaged and cruel Gotham, where compassion and kindness are non-existent. Propelling us light years ahead but still deep in the mire, Birds of Prey focuses on Harley Quinn the character, quickly separating her from the Joker, her raison d'etre, and moving her into her own space. Directed by Cathy Yan and written by Christina Hodson, Birds of Prey is a film wholly about identity and it succeeds in finding the exact right tone not just for the DC universe, but for the real universe in which we live now. There is no better time than now for Harley Quinn.
The film opens as we learn that Harley and Joker have broken up and Harley's not taking it well. Her psychotic tendencies are made more intense by a broken heart, as she travels between her stages of grief quickly and violently. Compounding the intensity is the quickly-realized fact that, without Joker to protect her, all the villains and gangsters that she had wronged while on her love-fueled crime spree are now coming after her for their revenge. Harley strikes a bargain with the biggest gangster in town, Roman Sionis, aka Black Mask (Ewan McGregor), that she will track down and locate a valuable diamond for him if he will keep all her vengeance-seeking suitors at bay. As she seeks out the diamond, which has been swiped by a girl pickpocket (Ella Jay Basco), Harley has to deal with several flies in the ointment, including renegade cop Renee Montoya (Rosie Perez), conflicted Sionis employee Dinah Lance / Black Canary (Jurnee Smollett-Bell) and self-appointed avenging angel Helena Bertinelli / The Huntress (Mary Elizabeth Winstead), who has some unfinished business with Sionis and his henchman, Victor Zsasz (Chris Messina).
While it all may seem convoluted, the strangest part of all is that it's not. Hodson's script finds a way to weave all the myriad storylines together to make sense, which is quite a rarity in this genre. But we didn't come for a deep, complicated story, we came for the lunacy. And, boy do we get it. Through the hyper-realized fight scenes, the cartoonish (but sometimes still very disturbing) violence and the frenetic action sequences, Birds of Prey is insanely over-the-top, punctuated by Robbie's dementedly exaggerated performance that is equal parts charming and bewildering.
Birds of Prey thinks it's much funnier than it is, but what makes the film so enjoyable is not just the performances, all of whom are exceptionally fun—especially McGregor and Winstead—, but the fact that this is the first comic book film I've seen that actually feels and looks like a comic book. It's dark and it's twisted, but it's also colorful and fun. Nothing is taken too seriously, and yet everything is coated with a mournful sadness. The production design by K.K. Barrett sets the perfect tone, complementing the weird and psychotic characters with the gloomy depression of Gotham.
But there is no way to watch or talk about Birds of Prey without feeling its underlying spirit, its complete dedication to female energy, strength and power. Much like Captain Marvel or Wonder Woman, Birds of Prey is a manifesto to an unspoken feminism, a recognition and understanding that women can inhabit all the same spaces that men can, in all the same ways. Every female character here struggles with her identity, her sense of where to belong, but that is treated not as a weakness, but as a springboard to self-actualization and, ultimately, power. Birds of Prey is the first superhero movie to be written, directed, produced by and starring women, but that's not why it's an enjoyable film. But that is why it matters.