Four of the last ten Best Picture Oscar winners have been about artists, performers or Hollywood in some shape or form. Artists love to bask in their own glow, so to speak, and if there's an opportunity to make a movie about the making of a great film or tell the life story of a performer, they will take it. In fact, Hollywood doesn't even care if the subject is good or not. Two years ago, James Franco made a movie about the worst film of all time and even THAT got nominated for an Oscar.
The only thing Hollywood loves more than movies about itself? Comebacks. Which is why Dolemite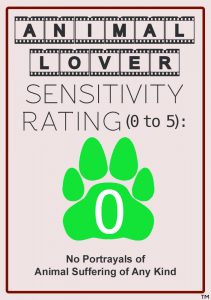 Is My Name (in theatres 10/4, on Netflix 10/25) just might be the early Oscar frontrunner, even in September.
Eddie Murphy is in his third career. From 1980 to 1994, he was the world's biggest star, conquering movies, TV and stand-up comedy specials long before Netflix was even a thing. Then, in 1996, he put the filthy mouth and adult action movies behind him and embarked on a new career as voiceover and PG-13 goofy comedy star, starring in three franchises, Shrek, Nutty Professor and Dr. Doolittle. Then, in 2006, he changed it up again by taking a small supporting role in the musical drama Dreamgirls, a dramatic role that earned him universal kudos for the one thing we hadn't seen from him yet: serious acting.
Murphy was really good in Dreamgirls. So good, in fact, that he was nominated for Best Supporting Actor at the Academy Awards. Rumor has it that, even though he won the SAG and Golden Globe for the role, losing the Oscar to Alan Arkin (for Little Miss Sunshine) crushed him. Since then, he has only made a handful of movies that nobody has really heard much about, which is why, accurate or not, many people are now considering his starring role in the new film Dolemite Is My Name a comeback attempt—at both drama and Oscar. Has Murphy reinvented himself again? No, it's more like he has finally found a way to combine all his previous chapters into one epic book. Don't call it a comeback, call it a climax.
Dolemite Is My Name is the little-known true story of Rudy Ray Moore, a never-has-been musician/stand-up comic who can't seem to move his career out of mediocrity, despite his best efforts. But then he discovers an under-served market in American pop culture and Moore goes on to become the pioneer of the hugely successful Blaxploitation phenomenon of the 1970s. Rudy Ray Moore is a part that is seemingly hand-woven for Murphy, as he is a total character from top to bottom, ambitious, relentless, hilarious, multi-talented and with a seemingly large chip on his shoulder with something to prove. To say that Murphy puts everything he's got into this role would be an understatement. You can almost feel his desperation, his intensity, his unequivocal desire to stave off the death throes of his career. I mean Moore, not Murphy. But it's easy to confuse the two.
Directed by Craig Brewer and written by Scott Alexander and Larry Karaszewski, Dolemite Is My Name is a thoroughly entertaining and surprisingly insightful film that paints a vivid picture of 1970s America, particularly black America, in a way we don't see too often in a big Hollywood movie. It helps that Netflix, the studio behind the film, is a company just as obsessed with winning Oscars as, seemingly, Murphy is, and is willing to go to any length or expense to get it right and to stand out from the pack in this soon-to-be crowded Oscar season. Unfortunately, the movie as a whole suffers by its total focus on Ray, as the movie quickly becomes an Eddie Murphy showcase. The story, social commentary and the universally excellent ensemble, most notably Da'Vine Joy Randolph, Tituss Burgess and Keegan-Michael Key, all serve only to circle around the sun that is Eddie Murphy's outsized and energetic performance, which hurts the movie a bit. I would've liked to have gotten to know the character a bit more, instead of just seeing this showman who has something to prove. Still, Murphy's performance is bold, if not aggressive, and definitely entertaining. His many gifts, including comic timing, are on full display. The movie is outrageously funny in spots, but some of the jokes went by so fast I missed them. The second half of the movie is definitely stronger than the first, when the movie focuses on the behind-the-scenes of the production of Ray's first movie, the 1975 cult classic, Dolemite. This is where everything and everyone come together and the movie hits its stride.
The production elements are all first class, especially Clay A. Griffith's production design, Scott Bomar's music, and, most notably, Ruth E. Carter's gorgeous costumes. An Oscar winner last year for designing Black Panther, I wouldn't be surprised if she walks away with her second. The script is sometimes a little too literal, like when Rudy actually says out loud "I'll do whatever it takes to break in" or "All my life I've wanted to be famous" or "I want more." Give your audience (and your character) a little more credit. But, still, the criss-crossing tones do work, as there is no way to easily define this movie, except it definitely reminds us what a huge talent Eddie Murphy is.
I, for one, am glad the rude, crude and filthy-mouthed Murphy is back. Dolemite Is My Name manages to pay tribute to two pop culture icons at once. Now that's writing a new chapter.