The main narrative about the new film Judy (opening 9/27) will inevitably be about its star, Renée Zellweger, and how the film marks a career comeback for the Oscar winner, who seemingly fell off the face of the earth a few years ago. What really happened is she just took a 6-year hiatus from making movies from 2010-2016, which, in Hollywood, is tantamount to career suicide, especially when you're a woman at the peak of your career (i.e. that small window women have for playing lead roles). Never mind that she'd been working non-stop since 1992, starred in a Best Picture winner (Chicago), won an Oscar herself (for Cold Mountain) and was one of the highest-paid actresses in Hollywood—all anyone wanted to know was where she was, what she'd been doing and would she ever be able to come back?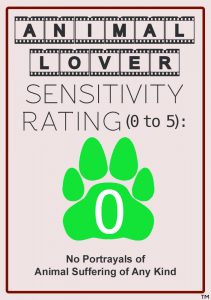 In all honesty, it was going to take a lot to get Zellweger back to where she was, especially at 50, in a business that ages people faster than professional football. But she has found a way. She's back with a vengeance, starring in a new Netflix series, What/If, and, most important, getting all of Hollywood buzzing with her extraordinary performance as Judy Garland in Judy, a role seemingly gift-wrapped just for her and for this moment.
It's almost too good to be true, Zellweger, emerging from career isolation, playing Garland, the faded superstar who made one last grab for glory (and money) in her last days. While this is far from being Zellweger's final role (we hope), her performance in Judy is most certainly her best professional achievement yet, a grand statement and impressive feat.
Judy Garland herself was a woman in Hollywood who knew about career peaks and valleys. Even though she was nominated twice for Oscars as an adult, Garland was forever known as a child star, specifically as Dorothy in the most iconic film of all time, The Wizard of Oz. Being a child star had to be hard enough, but being known your entire life for a single role that you played before puberty even hit had to have made life even more complicated. To make matters worse, she had nobody in her life to protect her, so she was bought and paid for by a studio system that treated their stars like cattle—get them in, get them to produce, and clear them out.
Judy, directed by Rupert Goold and written by Tom Edge (based on the stageplay by Peter Quilter), explores the effects of a lifetime of fame as well as the many pitfalls Garland found herself falling headfirst into during her too-brief life in the limelight. A truly tragic tale, Garland's life was littered with bad choices, bad men, and bad behavior. But what was eternally good was Garland's talent and her drive to refuse to be broken by a system that had chewed her up and spit her out.
Unlike Rami Malek's Oscar-winning performance as Freddie Mercury in Bohemian Rhapsody, Zellweger doesn't so much mimic Garland as she interprets her. The performance she gives is earnest and rich, never campy or over-the-top. What I particularly gravitated to was Zellweger's soft-spoken charm as Garland, the surprising sense of humor and even moments of total humility and humanity. Zellweger's Judy Garland is not a tempestuous diva who eats people alive, she is instead a tender-hearted lost soul who resists every temptation to feel sorry for herself, even when she has every right to do so. The word "sad" keeps repeating in your head as you watch this movie, and there is no way to avoid the tragic truth of how her life played out, especially at the end, but, as a whole, Judy is surprisingly uplifting and endearing. Seeing this troubled, tragic icon at the end of her life, alone and penniless, desperate for human connection and to be loved—it truly does break your heart. But, at the same time, her ability to keep going, despite everything, and to be able to reach deep down and find that immense gift that she shares with the world, is indelible and Zellweger taps into every emotion in every moment, conveying all the complexities of a woman whose talents and tragedies none of us will ever fully understand.
Beyond Zellweger's performance, Judy isn't much to write home about though. There are flashbacks which feel heavy-handed and there isn't much of a story, per se, but all the ordinariness that surrounds Zellweger's performance only serves to enhance the work she's doing. She totally looks the part, I will say the costumes are great, as is her hair and makeup. The movie really only pushes the sentiment button once, and that is to pander to the gays, her biggest fanbase both then and now, which I noticed but didn't bother me. I understand the role Judy Garland plays in my community as the ultimate gay icon, so it was cute to see the bouquet tossed that way, even if it felt forced in.
As for the famous music, Zellweger, who does all her own singing, does her best to live up to Garland's impeccably famous pipes but never quite gets there. She makes up for it, however, in performance and charm. You get all the Garland hits and since the movie takes place at the end of her life when her tone was weakened, you do believe that Zellweger's voice is a good stand-in, but deep down I missed the real thing.
Still, Renée Zellweger rises to the occasion in every other way, and Judy is truly the tour-de-force of her career, a welcome return to the spotlight. Let's hope there is a lot more to come.