Writers love to write about writers. It certainly helps that there has been no shortage of tragic literary figures in the annals of history to inspire the creative imagination. From Shakespeare to Hemingway to Wilde to Capote, dramatizing the dramaturgs has been a fascination of Hollywood. And now there is the latest one to consider, a new film from Chanya Button that focuses on the life of acclaimed 20th century novelist Virginia Woolf.
Except there's a twist. Vita & Virginia is not just about Virginia Woolf as a writer, it's about Virginia Woolf as a woman, lover, and object of a seduction. But, despite the alluring premise,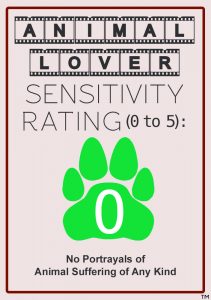 screenwriters Button and Eileen Atkins still find a way to make the movie about writing. After all, it is based on the letters Woolf and fellow acclaimed writer Vita Sackville-West sent to each other during the period of time when they had a famous romantic affair. And therein lies the inherent problem with Vita & Virginia. A movie based on letters demands an interpretation that translates to the screen, which is difficult enough, because letters, much like writing in general, is a very internal exercise, not something that readily translates to action. So, with a shortage of action, Vita & Virginia is a movie more about the two main characters than it is the relationship between them, which makes it a halfway interesting movie.
The character of Virginia Woolf is a perfect cinematic presence, with her dark and tortured mind, history of sexual fluidity and tragic end. Played most famously to Oscar-winning triumph by Nicole Kidman in The Hours (2002), Woolf is endlessly appealing to writers who want to explore her complicated and brilliant mind. The casting of Elizabeth Debicki as Woolf in Vita & Virginia was not only inspired, but glorious. Her Woolf is all those things, but she finds a way to add in layers of vulnerability and accessibility that form a fully-formed character who draws you in almost hypnotically. Debicki plays Woolf as more than just a haunted and crazy genius. Her loneliness and self-doubt are revealed not just as tools of an artist, but as obstacles to her happiness. To experience this historically one-dimensional character as a woman as much as an artist is all credit to Debicki, whose Virginia Woolf is every bit as strong as Kidman's—without the support of any prosthetic.
But Vita & Virginia is a two-person story, and even though Debicki is strong and enigmatic as Woolf, the same cannot be said of Gemma Atherton, who plays Virginia's lover, Vita Sackville-West. Atherton pushes way too hard as the outgoing Vita, trying to portray her as someone who licks up every bit of life, but instead her performance ends up sucking all the oxygen out of this movie.
Vita & Virginia is ostensibly about the famous love affair between Woolf and Sackville-West, but, sadly, there is very little love portrayed here and even less affair. If you are hoping for a steamy period lesbian drama, I'm afraid the only thing you'll be pleased about is the period part. This movie looks amazing, thanks to production designer Noam Piper and costume designer Lorna Marie Mugan, who transport us to 1920s England, but Atherton's overly eccentric and bull-in-a-china-shop performance diminishes the whole film, as our emotions are never allowed to grab hold to any subtlety or unspoken desires. The supposed romance between Woolf and Sackville-West is played sometimes more to comic effect than it is to genuine seduction or longing. Their moments together feel forced and cold, mainly due to Atherton's distracting desire to color her character with neediness and aggressiveness.
But, still, the moments we spend with Debicki as Woolf make Vita & Virginia an experience worth having. The ensemble cast is also stellar, especially Peter Ferdinando and Rupert Penry-Jones, who play Virginia and Vita's long-suffering (and understanding) husbands, Leonard Woolf and Harold Nicolson. Buttons uses some inventive and clever tools to convey Woolf's slow descent to madness, which made me only wish the entire movie was about that and Isobel Waller-Bridge's evocative modern score is genuinely effective, reminding me of her great work on the series Fleabag, one of the best soundtracks on television.
In the end, though, Vita & Virginia just can't overcome its faults and succumbs to being another well-made period piece that misses its mark. It's too bad, because I would have loved to have seen Elizabeth Debicki in this year's awards conversation. She deserves a better movie.