It's already been a pretty strange few months for odd combos, from Cate Blanchett starring in an Eli Roth movie to Kate Beckinsale dating Pete Davidson, so the pairing of Seth Rogen and Charlize Theron doesn't surprise me as much as I thought it would. After all, Theron is an actress who is far from shy about playing against her perceived type. Since winning her (first of hopefully more) Oscar playing a grimy and ugly serial killer in Monster, she has played a corporate villain in Prometheus, a wicked queen in Snow White and the Huntsman and apocalyptic badass Furiosa in Mad Max: Fury Road, all roles that gleefully break from her beautiful leading lady pedigree. While Theron has played her share of girlfriend and pretty girl roles, her ability and willingness to play a variety of roles in different genres has proven her to be one of Hollywood's most versatile stars. What's even more appealing is Theron's ability to do comedy too, from her goofy guest-starring role in Arrested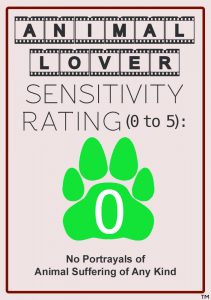 Development to her darkly comic performance in Young Adult to Seth MacFarlane's not-so-dark comedy A Million Ways to Die in the West, Theron has proven she's got comedy chops as strong as her dramatic ones.
All that being said, however, it does still feel and look a little strange to see her starring in a romantic comedy with Seth Rogen. Theron is famous for being beautiful, talented and Oscar-winning, and Rogen is famous for pot jokes, pissing off a dictator and helping the world to see the weird side of James Franco. To be fair, he was really good in serious roles in Steve Jobs and Take this Waltz, but, other than that, Rogen is known for his raunchy and rude comedies like Superbad, Knocked Up, Pineapple Express, and This is the End. So I was both intrigued and a bit scared to see Long Shot, the new movie which pairs Theron and Rogen as a presidential candidate and her speechwriter who fall in love. With no aliens, special effects, action sequences or pot jokes to hide behind (for the most part), these actors would be fully exposed, relying on just their acting skills, their charm and their chemistry to carry the movie. And let me just say, it's a good thing these two performers are who they are, because their charm is pretty much all this movie has.
Directed by Jonathan Levine and written by Dan Sterling and Liz Hannah, Long Shot is about as formulaic and tired a concept as you could imagine. Theron plays Secretary of State Charlotte Field, who is prepping to make a run at the presidency and needs a new speechwriter to give her more personality out on the stump. When she runs into the kid who lived next door who she used to babysit, she finds out he's a funny writer and, because they go way back, it's believable that he would be a perfect guy to write her speeches now, because "he knows her." Ok. So we can go with all of that, that's fine. We can even go with the fact that they end up falling in love and falling into all the familiar rom-com tropes that I know and love. I don't mind any of that, really. What I do mind is the laziness of this script. The writers have infused every single easy joke about our current political climate somewhere inside this movie. If you had been playing Current Political Climate Satire Bingo with this movie, somebody would have won by the halfway point, as thinly veiled spoofs of everything and everyone from Trump to Fox News, to racism to climate change to #MeToo are peppered throughout this movie and, sadly, end up only playing as cheap stunts, not thoughtful satire. And when the political satire doesn't work, the writers take the even easier way to a cheap laugh by going raunchy and sophomoric, obviously playing to Rogen's strength, but weakening the movie.
Thankfully, however, despite the clunky, unimaginative script and the by-the-numbers direction, Long Shot is saved by the exact gimmick that probably green-lit it in the first place: Theron and Rogen. The filmmakers make full use of Theron's vast toolbox of talents, as she absolutely shines in a role that allows her to be gorgeous, smart and absurdly funny. She plays perfectly off of Rogen, who plays Shrek to her Princess Fiona perfectly. He's in his wheelhouse here, playing a liberal reporter with few social skills, but whose self-deprecating humor is charming and….sexy? Maybe that's a bridge too far, but I will say Rogen is appealing and his scenes with Theron are perfectly calibrated, if not a little awkward.
I also really enjoyed the supporting performance by June Diane Raphael and I will admit to laughing out loud at least four times as there are some comic moments that are well done, but, mostly, Long Shot falls very short of its intended target. Although the thought of Charlize Theron running for president at least made me very happy for two hours.