I've always envied the people who were lucky enough to see the original Star Wars in the theatre when it was first released in 1977. What it must have been like to experience it for the first time, as a blank slate, to be blown away by the inventiveness , the entirely new universe that George Lucas created, not to mention the special effects and other technological cinematic breakthroughs it heralded. It was a watershed film in the history of cinema, a touchstone in time for the medium and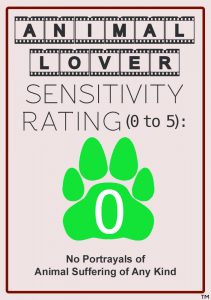 the business. And to have been someone lucky enough to have experienced it first-hand—well, that's a feeling I've always longed for.
Well, last night I came pretty close to it. The new animated feature, Spider Man: Into the Spider-Verse is—and let me make sure to say this exactly the way I mean to—LIKE NO OTHER MOVIE YOU HAVE EVER SEEN. It may not herald a new technology, but what it does do is use existing technologies in ways I've never seen before. If you think movies are stale and tired and that nobody does anything new anymore, I beg you to see Spider Man: Into the Spider-Verse and tell me if you still feel the same way.
I can't even use the word fresh with this film, because, honestly, it's not. The characters and story are very familiar. In fact, these superhero stories have been done every which way and sideways, especially the Spider-Man mythology, which could be the most done one of all. So how does a movie find a new and interesting way to tell such a familiar and worn out story? I have no idea. But, as someone who loves movies, I couldn't be more grateful for the creativity and hard work that so many people devoted to the making of this movie.
Here are some of their names, in gratitude:
Bob Persichetti, Peter Ramsey and Rodney Rothman (Directors)
Phil Lord and Rodney Rothman (Screenplay)
Avi Arad, Phil Lord, Christopher Miller, Amy Pascal and Christina Steinberg (Producers)
Daniel Pemberton (Music)
Robert Fisher Jr. (Editor)
Justin Thompson (Production Designer)
Dean Gordon and Patrick O'Keefe (Art Directors)
Not to mention the countless voice actors, including Shameik Moore, Jake Johnson, Mahershala Ali, Hailee Steinfeld, Brian Tyree Henry, Kathryn Hahn, Nicolas Cage and Liev Schreiber
Bravo and thank you.
I normally dedicate a little bit of each review to outline what a movie is about, so you can get a sense (but not too much) of what to expect, so you can decide whether you want to spend your money to see it. Well, this is all I really need to say about this movie: it's an animated, family-friendly story that lives in the universe and mythology of Spider-Man, both the movies and the comic books. Its main character is a half-black, half-Latino teenager named Miles who discovers he has superpowers and has to learn how to use them to help other superheroes from other dimensions save the planet. See…that's why I didn't want to tell you the story. But, believe me, if you are as much an eye-roller as I am when it comes to superhero movies, TRUST ME when I say this is NOT like every other superhero movie. And the story is not even why you see this movie. You have to see this movie because it is so different, so unique and so expertly done that it makes every other animated movie look like child's play. It really makes every other MOVIE looks like child's play, period. The filmmakers push the creativity envelope beyond anything I've ever seen before. They manage to turn something almost experimental into something beautiful, captivating and so much fun. It is not only a love letter to anyone who has ever read a comic book, but a hopeful glimpse into what the future of the medium can hold and all the boundaries that are still left to be broken.
I really wish I could tell you more, but I am not going to. Please just go see it. In the theatre. And, after the credits roll (including a post-credits scene), sit back and take a moment to enjoy the moment. Movies like this don't come along every day. Or even every generation. We are the lucky ones this time.