Writer/director Barry Jenkins has a soft touch. His 2017 Best Picture-winning film, Moonlight, was a quiet and intimate look at one man's life, as he comes to accept who he is in the world and within himself. While other black filmmakers take a more political or activist approach to their filmmaking,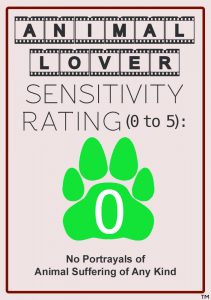 Jenkins chooses to get his point across in quieter and more poetic ways. His follow-up to Moonlight, If Beale Street Could Talk, while more overtly contextual than Moonlight, is another intimate and moving portrait of one family—more specifically, one black family in Harlem in the early 1970s.
If Beale Street Could Talk is adapted by Jenkins from the James Baldwin novel of the same name. When I was in high school, I fell in love with Baldwin's poetry. His poems struck such a chord with me—his use of language and ability to express emotion revealed to me what power literature can have. He was an activist, but, for me, he was always a poet, a master of language, first. Jenkins does a beautiful job of weaving both sides of Baldwin in this film, as it is a quiet work of rage, a poetic story of injustice and a haunting portrait of the black experience in America.
As a writer and director, Jenkins infuses If Beale Street Could Talk with Baldwin's quiet power and poetic instincts, as the movie is beautiful and moving, yet powerful and heartbreaking. It tells the story of a young couple, Tish and Fonny, played by KiKi Layne and Stephan James, who are deeply in love. They are dealing with all the things most young couples deal with: their families getting or not getting along, trying to find a place to live, trying to find work to pay the rent. They are just like every other young couple, except they aren't. They are a young black couple and the rules are very different. And when Tish finds out she's pregnant at about the same time Fonny is thrown into prison for something he didn't do, the world reveals itself to be what it is and they—and their families—must figure out how to survive.
While the undercurrents of socio-economic and racial commentary are ever-present, Jenkins manages to craft a story of love, not hate. There is a tenderness and humor throughout this film that contradicts the rage that burns inside these characters. There is dignity and pride, a sense of family and togetherness, a strength that forms these characters. All the performances are fantastic, particularly Regina King, who plays Tish's mother, a fierce protector who will go to great lengths to protect her children. King has always been a favorite in my house, and she finally gets a role in a big movie where she can show the depth and breadth of her talent. Layne and James are also very strong, as is the entire ensemble. But it is Jenkins, with his nuanced approach, along with the gorgeous and evocative cinematography by James Laxton and score by Nicholas Britell, that makes If Beale Street Could Talk the thing of lyrical beauty that it is.
The film does have a slow pace and can be overly languorous at times, but the overall effect is a stunning work of cinematic poetry that lingers in the heart and is definitely worth experiencing for yourself.