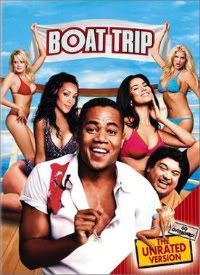 Winning an Academy Award for acting is generally thought of as a launching pad for a fruitful and successful career, especially for actors at the start of their careers. Julie Andrews, Barbra Streisand, Gene Hackman, Robert DeNiro, Jack Nicholson, Diane Keaton, Richard Dreyfuss, Dustin Hoffman, Sally Field, Meryl Streep, Sissy Spacek, Jessica Lange, Marlee Matlin, Geena Davis, Gwyneth Paltrow, Angelina Jolie and Hilary Swank all received Oscars early in their careers and made the most of them, parlaying them into good roles and long and distinguished careers.
The same can't be said for those Oscar winners who wasted their Oscar dance, making bad choices, getting too full of themselves and/or making films that told the world their win was a total fluke.
So, at the request of a reader, here are, in my mind, the top 10 wasted Oscar wins since 1982:
#10 Robin Williams, Best Supporting Actor, Good Will Hunting (1998)
Lowlights since winning the Oscar: What Dreams May Come, Death to Smoochy, Patch Adams
#9 Marisa Tomei, Best Supporting Actress, My Cousin Vinny (1993)
Lowlights since winning: Slums of Beverly Hills, What Women Want, Anger Management
#8 Cher, Best Actress, Moonstruck (1988)
Has only made 3 movies since: Mermaids, Faithful and Tea With Mussolini
#7 Mira Sorvino, Best Supporting Actress, Mighty Aphrodite (1996)
Lowlights since winning: Tales of Erotica, Mimic, WiseGirls
#6 Cuba Gooding, Jr., Best Supporting Actor, Jerry Maguire (1997)
Lowlights since winning: Pearl Harbor, Snow Dogs, Boat Trip, Radio
#5 Kim Basinger, Best Supporting Actress, LA Confidential (1998)
Has made only 8 films since winning, including The Door in the Floor, Elvis Has Left the Building and Cellular
#4 Jamie Foxx, Best Actor, Ray (2005)
I know the jury's still out, but Stealth doesn't bode well.
#3 Adrien Brody, Best Actor, The Pianist (2003)
Films since winning: The Singing Detective, The Village, The Jacket, King Kong. Ouch.
#2 Louis Gossett, Jr., Best Supporting Actor, An Officer and a Gentleman (1983)
Lowlights since winning: Jaws 3D, Enemy Mine, The Principal, Iron Eagle I, II, III and IV
And, very sad to say, the actor who wasted his Oscar the most:
#1 F. Murray Abraham, Best Actor, Amadeus (1985)
Lowlights since winning: Loaded Weapon I, Journey to the Center of the Earth, Last Action Hero, Star Trek, Insurrection, and Muppets from Space
Here's hoping Mr. Clooney, Ms. Witherspoon, Mr. Hoffman and Ms. Weisz (who I all adore) don't make the same mistakes.