If there's one thing that was made clear in this year's hit Sundance documentary, The Sparks Brothers, it's that Russell and Ron Mael, better known as the alternative rock band Sparks, best-known for their work in the '80s, continue to be unique and fascinating artists today. The critically-acclaimed documentary, by director Edgar Wright (Shaun of the Dead, Scott Pilgrim vs. the World, Baby Driver) revived an interest in the duo, whose quirky, iconic, ironic, subversive and poppy music has received somewhat of a renaissance, riding a wave of nostalgia for the decade of excess and eccentricity.
Timing is everything, because now, less than two months after the release of The Sparks Brothers in theaters, comes Annette, a new musical from visionary French director Leos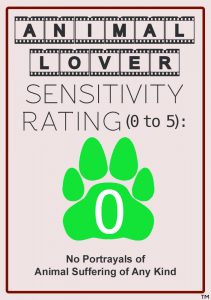 Carax (Holy Motors), written by the Mael brothers, featuring more than 40 original songs by the duo. Nearly completely sung-through, Annette stars Adam Driver and Marion Cotillard as a celebrity couple who are dealing with the strains on a marriage that fame and success can bring. The only other significant cast member is Simon Helberg, who plays an admirer of Cotillard's character. The rest of the cast is an ensemble, a chorus, if you will, who wander in and out, commenting and reacting to the story. Nothing about this film is cinematically traditional, it feels experimental while still maintaining a narrative structure. Is it weird? Yes. Is it amazing? Also yes.
You may have heard about the reaction this film received at the Cannes Film Festival when it premiered there last month. To say that Annette is a unique film experience would sell it short in so many ways. Yes, it is weird, it is unnerving, it is different and it is out there. But it also is hypnotic and spellbinding, like nothing else you will see this year, or maybe even this decade. It is dangerous and courageous, daring and subversive. It takes some huge chances and makes incredibly bold choices. I can't get into the biggest chances the film takes because that would spoil the fun, but let me say bravo for the daring and commitment it required.
That being said, one of the biggest and boldest leaps Annette makes is the artistic partnership between the Maels and Carax. Sparks' music is generally known to be light and airy, with lyrics that poke fun at the world, never once taking themselves or their artistry too seriously. They thrive on hooks and melodies, catchy tunes you can tap your foot to while grinning knowingly. Their pairing with Carax, a filmmaker whose work has been called poetic, tortured, experimental, dark and complex, seems antithetical, but it's that exact contrast in styles that makes Annette such a vibrant, visually compelling and contextually rich film. The accessibility of the music and lyrics are offset by the weirdly semi-experimental and excessively French-feeling mood and vibe.
What comes of this combination of whimsy and darkness, poetry and melody, melodrama and irony is a film that plays like a Greek tragedy, an opera on film about the curse that love can sometimes feel like, the lengths to which we will go to preserve and to serve it, an erotic maelstrom of passions, served up in a beautiful tapestry of colors, shadows and song.
At the center of this storm is Adam Driver, an actor who continues to prove he is the most exciting and unpredictable actor working today. Driver plays Henry, the tragic anti-hero at the center of the story, whose passions and demons ultimately consume him. Driver, who seemingly can do anything, does all of his own singing and Carax demanded that all the vocals be recorded live, during filming, so what you hear is what was sung in the moment, which means much of it feels imperfect, out of breath and varied in tone—exactly what Carax was going for. Driver's vocals are subsequently forced at times, but other times they are gentle, breathless. As for Cotillard, who didn't do any of the vocals in her Oscar-winning role as Edith Piaf in La Vie en Rose, it turns out she has a legitimately beautiful singing voice, most certainly the highlight of the film. Helberg, who briefly teased audiences with his lovely voice in Florence Foster Jenkins, shows it off fully here, in a small but memorable supporting role where he is able to fully break from his sitcom chains.
But it is Driver who sits at the center of this film, his dynamic, dark and perverse performance a gnarly companion to Carax's visual poetry and the Maels' emotional and humanistic themes. Driver has always been a fully committed actor, throwing himself into his roles, and Annette is no different, as he uses every bit of his physicality and dominating screen presence to inhabit this tortured character and he delivers a powerhouse performance that has to be considered one of the best of the year.
Annette is not an easy watch, nor is it for the casual movie watcher who doesn't want to be challenged. It will take commitment to engage in this film, but it will reward you with a fully-realized artistic vision from artists who each bring their own unique voice and presence, which creates a film experience that is undeniable. If you are game, Annette will play. And its weirdness just might wear off on you.
Let the Sparks-aissance begin.