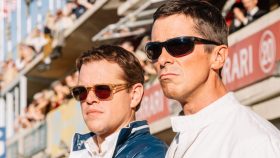 Movies have loved fast cars for as long as there have been movies. As a child, I heard my Dad talk about the car chases in The French Connection and Bullitt with such reverence, I considered them the gold standard (which they arguably are) before I ever saw them. Fast forward forty years and fast cars are still this nation's cinematic obsession, with the Fast and the Furious franchise now in its tenth incarnation. It makes sense that car movies are so ubiquitous, since men generally are the ones who make movies and the two things men seem to universally love, other than women, are sports and cars. There have been hundreds of movies about cars and racing, and even more that somehow find a way to squeeze a car chase in for no reason. Cars and movies are intrinsically tied. You can't have a James Bond movie without a car chase. James Dean died in a car crash. Paul Newman, Tom Cruise and Steve McQueen all were famous actors who dabbled in car racing as a hobby and all made movies about racing. So it's no surprise that there will always be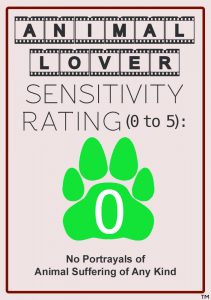 new movies about thrills on four wheels. The trick at this point is to make one that feels original.
I had high hopes for Ford v Ferrari, the new movie from director James Mangold about Ford Motor Company's obsession with finding ways to compete with dominant Ferrari on the racetrack in the '60s. Mangold, who has directed critically and commercially acclaimed movies such as 3:10 to Yuma, Walk the Line and Logan, is someone who knows how to make movies for and about men and their passions. His specialty is flawed, obsessive and often conflicted anti-heroes. While Ford v Ferrari follows in the Mangold tradition of masculinity gone somewhat awry, it unfortunately can't live up to some of his past movies, despite stellar performances from its leads.