While Oscar season is my favorite time of year, there is something that really bugs me about movies that feel as if they were made JUST for Oscar season. The Power of the Dog is one of those films. Director Jane Campion, who has made just four films since her breakout success of The Piano twenty-eight years ago, is a lot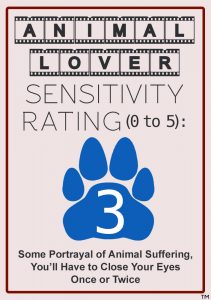 like Terrence Malick: they don't make a lot of films, but, when they do, it's treated as the second coming. It probably doesn't help that I wasn't a fan of The Piano, but I honestly don't see what all the fuss is about.
That's not to say that there isn't a lot to admire about The Power of the Dog, which is a lush, complex and brutally visceral story that features some incredible production values and performances. Campion adapted the screenplay from Thomas Savage's novel (which I'm told is excellent), which is set in Montana in 1925 and focuses on two ranching brothers, Phil and George Burbank, played by Benedict Cumberbatch and Jesse Plemons. Despite having the same background, Phil and George could not be more different. Phil is cocky and abrasive, while George is introspective and sweet. Phil is a consummate bully, looking for any reason to belittle anyone he perceives as either inferior to him or some kind of a threat. So, when George takes a liking to Rose, a widow innkeeper, played by Kirsten Dunst, Phil takes the opportunity to mercilessly and cruelly tease her, along with her effeminate grown son, Peter, played by Kodi Smit-McPhee. As the story unfurls, we learn what's behind Phil's cruelty and find that Rose and Peter may not be as weak as Phil may believe.