"Free solo" is a rock climbing term that defines a climb that is done without any safety ropes or harnesses. It literally means man vs. mountain and it is the most dangerous and difficult way to climb anything, let alone one of the most challenging rocks in the world. The film Free Solo chronicles the attempt by world-famous American rock climber Alex Honnold to free solo El Capitan in Yosemite National Park, which would make him the first and only person to ever do so. If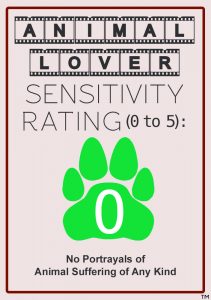 you're thinking this is a National Geographic-type movie that is all about man vs. nature, you're right. But what totally shocked me is how much more there is to it. It is a psychological study, a celebration of life, an homage to Earth's beauty and power, but, more than anything, it is an riveting story that grabs you from the beginning and takes you on a harrowing but incredible journey that competes with any of the dramas created in Hollywood.
First of all, Honnold is a most compelling protagonist: prickly and distant yet affable, open yet reserved, modest yet competitive. Throughout the film, you can't figure out if you actually LIKE him or not, which is perhaps the most fascinating part of all. No, wait, the most fascinating part of Free Solo is trying to figure out what makes this guy tick and how someone like this can actually be walking around with the rest of us. He's weird, he's gifted, he's funny, he's obsessed, he's charming, he's unpretentious—but, mostly, he's simply the best at what he does. And what he happens to do is risk his life for a living. Yes, the details of how he attempts to climb the 3,000 foot El Capitan, known as the most challenging rock in the rock climbing world, are what make this movie run, but the underlying portrait of Honnold is what makes it worthwhile.
Don't get me wrong, the climbing sequence that takes up the last part of the film is absolutely HARROWING. See it on the biggest screen possible to really take in the enormity of this man's achievement. It doesn't even matter that you know he is successful and DOESN'T die, because directors Jimmy Chin and Elizabeth Chai Vasarhelyi put you right there on the rock with Alex, literally, and the experience is exhilarating and mind-blowing.
I can't recommend Free Solo more, especially for anyone who loves nature and for anyone who has ever challenged themselves. This movie reminds you that we all should do a little more of both.