There are a lot of similarities between The Force Awakens, the long-awaited reboot of the Star Wars movie franchise from 2015, and the new film Indiana Jones and the Dial of Destiny, the fifth and final installment in the relic-chasing adventures of the titular archaeologist played by Harrison Ford. Ford himself would seem the most obvious common denominator between the Star Wars and Indiana Jones franchises, as the actor starred in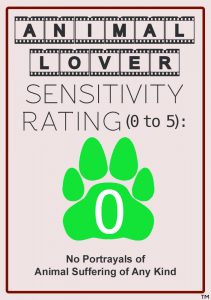 both, but even more important connective tissue is something much less tangible: nostalgia. Director J.J. Abrams made every effort to make The Force Awakens not just a sequel to the previous six Star Wars films, but an homage to the universe that George Lucas had created, infusing the style and spirit of Lucas' films into The Force Awakens, so much so that it feels like a shot-for-shot remake of the 1977 original, Star Wars: A New Hope. In honoring Star Wars: A New Hope with The Force Awakens, Abrams was able to salute not only the original film, but Lucas's vision as well.

Director James Mangold does much of the same with Indiana Jones and the Dial of Destiny. Coming 15 years after the previous installment, Kingdom of the Crystal Skull (2008), Dial of Destiny is the first Indiana Jones film not directed by Steven Spielberg, so there was much pressure on Mangold to fill the shoes of a legend in an iconic franchise. In turn, Mangold ends up doing much the same as Abrams did, making a film that stands more as tribute than narrative experience, giving the audience exactly what they are craving.
But it is in the fan experience that the real difference lies between these nostalgic reboots of iconic film franchises from the '80s. For Star Wars fans, and for Disney, who bought the Star Wars universe from George Lucas, The Force Awakens was the start of a new generation, a rebirth of the franchise, and The Force Awakens was the bridge between old and new. For Indiana Jones and the Dial of Destiny, however, there is only one intent, and only one thing anyone wants, and they want to do it well: say goodbye.
James Mangold knows exactly what fans want and he delivers it in spades in this film, which delights in every minute it spends honoring its predecessors. Steven Spielberg and George Lucas, who turned over the reins to Mangold, both serving only as executive producers on this film after having written and directed all four previous installments, picked the perfect director to take Indy into his final adventure. Mangold is a director with a particular knack at delivering high octane, audience-pleasing, fast-paced films that still manage to keep a core of humanity and vulnerability at its heart. In this era of action films aimed at teenagers that revel in fantasy and superheroes, Mangold makes thrilling films for adults, films like 3:10 to Yuma, Logan, and Ford v Ferrari. If there would be any director who could stay true to the Indiana Jones legacy of adventure, action and thrills while mining every bit of emotional (read: nostalgic) connection without falling into sentimentality, it is Mangold.
And he delivers.
Now let's be real here, Indiana Jones and the Dial of Destiny is far from perfect. It gets really silly, especially in the final act, and some sequences are borderline over-the-top, but there is absolutely no denying the fact that I was grinning from ear to ear from start to finish, buoyed in part, yes, by the rush of nostalgic affection that was coursing through my 52-year old veins, but also by the sensational artistry and craft that went into the making of this film, a film that is everything a movie should be, the kind of movie that reminds you why movies were ever even made in the first place.
The film starts in flashback to 1944 Germany, which is exactly where we want to be with Indiana Jones, who is—what else—trying to get valuable ancient artifacts away from the Nazis. The first thing you wonder is, how are they going to put Harrison Ford, who is now 80, into a scene where he has to be 30? Well, all I will tell you is that the de-aging technology in Hollywood films has come a long way since The Irishman. Your jaw will drop at how good it is, and you'll find yourself believing it and actually falling in with the story instead of focusing on how good it is—that's how good it is.
But they couldn't make an entire film using this technology, thankfully, because a little does go a long way, so the film then jumps to 1969, which turns out to be much more disturbing and unsettling than a little de-aging technology. There's just something wrong about seeing an 80-year old Indiana Jones waking up in a grungy New York apartment in his boxers and t-shirt, yelling at the neighbor hippies to keep it down. Thankfully, the story, which involves the pursuit of an ancient relic that supposedly can bend time, takes Indy to Morocco, which is a much more suitable (and familiar) setting for our hero. He is chasing after a villain, played with Nazi precision by Mads Mikkelson, who plays a scientist who wants to put the mystical powers of an ancient artifact to evil use.
The plot almost doesn't matter, especially because it is nearly a beat-by-beat replay of Raiders of the Lost Ark, and because, well, we don't care what the plot is. If Indy is chasing a bad guy, we're in. And we are in deep, because Mangold gives us an action-packed film chock full of chases, huge set pieces, one after another, hardly giving you time to catch your breath between them. It's impossible to not feel Spielberg's influence and spirit in every frame. Oscar-winning production designer Adam Stockhausen (Grand Budapest Hotel, Bride of Spies, West Side Story) creates a visual world that brings you in and allows the actors to roam, breathe and maneuver through adventure after adventure, while Oscar-nominated cinematographer Phedon Papamichael (The Trial of the Chicago Seven, Ford v Ferrari) captures the essence of the adventure serials that inspired Lucas and Spielberg to create the character of Indiana Jones in the first place. No Indiana Jones film is complete without the iconic score by John Williams, and the same Oscar-winning editing team that created those thrilling racing sequences in Ford v Ferrari pull out all their tricks in the multitude of chase sequences here, most not even on wheels.
The beauty of the Indiana Jones films is each one has given Ford someone to play off, and the casting of Phoebe Waller-Bridge as Indy's morally questionable and wise-cracking god-daughter was a stroke of genius. Far from being a useless damsel in distress, Waller-Bridge's Helena is wicked and daring, tough and smart, every bit a worthy partner-in-adventure for Indy, and a refreshing and energetic vessel for the audience to relate to. And, in another Indiana Jones tradition, there is a young scoundrel who becomes a valuable friend, as 16-year-old French-Brazilian actor Ethann Isidore plays Teddy, an orphan who has been taken under Helena's wing. There is great chemistry between the three actors, furthering a Mangold trademark of blending character with action to incredible result.
The film does get silly—bordering on eye-rolling—towards the end, but enough good will has been built up so it's not a deal-breaker. It could be about fifteen minutes shorter, but I'd rather too much of a good thing than too little.
If you follow the chatter on social media sites, there will be a lot of bantering about where Dial of Destiny ranks in the pantheon of Indiana Jones films (Is it worse than Kingdom of the Crystal Skull? Nothing could ever be) or questions about whether Ford is too old to play Indy (No). If you are a fan of the Indiana Jones movies, in any way shape or form, you just need to tune it all out and take this film for no more and no less than what it is: a whole lot of fun. It is escapist entertainment with excellent action, lots of laughs, incredible production values and a heavy dose of nostalgia that is, guaranteed, at one point or another, to make your heart ever so slightly heavy at the thought that we'll never see this again.
But if there's any way to go out, Indiana Jones and the Dial of Destiny finds the best way to say goodbye–by honoring the past, capturing the spirit of the franchise and doing exactly what Indiana Jones does best: going off into history in style—and the crack of a whip.