Kenneth Branagh may be getting all the credit for reviving the murder mystery genre with his remakes of Agatha Christie classics, but it's writer/director Rian Johnson who deserves many more kudos for finding a way to not only respect the genre, but reinvent it, first with Knives Out and now, with his even more enjoyable follow-up, Glass Onion: A Knives Out Mystery. The only mystery now is how he will keep making these movies better each time.
Glass Onion: A Knives Out Mystery, finds our hero from the original Knives Out movie, famed Southern detective Benoit Blanc, played with devilish charm by Daniel Craig, on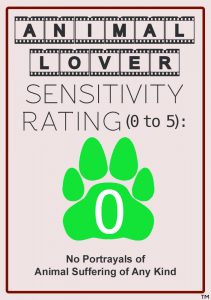 his latest case, another featuring a gaggle of annoying rich people, all with a legitimate motive to murder the victim, eccentric billionaire Miles Bron, played by Edward Norton. Blanc finds himself invited to Bron's exclusive island retreat, where Bron is throwing an elaborate murder mystery party for his small circle of close friends. What better way to make the party more fun than to invite the world's greatest detective, who is assigned to figure out which of Miles' friends follows through with killing him. It gets a little more complicated even than it sounds, but the joy in Johnson's thoroughly engaging script is it's easy to follow, even with all the many layers.

Johnson brilliantly crafts a script that is like the titular glass onion, as Blanc works to peel back the layers, eventually revealing each character/suspect for what their true motivation is, and coming up with a theory. But even he might not be up to all the twists and turns this story takes, and we are kept guessing all the way to the very end.
Glass Onion is a charming, funny, and impeccably made film that is as breezy as it is clever. The script is the star of the show, with delectable lines worthy of a second (or third) viewing, and a perfectly balanced cast that delivers with gusto. Kate Hudson steals the show as a preening, self-absorbed media influencer, but everyone else, including Dave Bautista, Janelle Monae, Kathryn Hahn and Leslie Odom, Jr. are all great, even though Odom is sadly underutilized. Norton, however, is miscast, which only makes you wonder how much better the film could have been if an actor with more personality had been playing the role. Thankfully, though, the rest of the cast, particularly Craig, are able to carry Norton's dead weight with their collective charm.
Another negative is the run time, which, at 2 hours, 20 minutes is about fifteen minutes too long. But, all things considered, too much of a good thing is a small price to pay for something this clever and beautifully done. While the script is the best part, Steve Yedlin's cinematography is gorgeous, as are Jenny Eagan's costumes and Rick Heinrichs's production design, all elements that weave together perfectly to create a world that is escapist and fun.
If you're looking for something a little on the lighter side that still has some bite, you can't beat Glass Onion: A Knives Out Mystery, for something tangy, twisty and utterly tantalizing.
Glass Onion: A Knives Out Mystery is currently in limited theatrical release and will release on Netflix on December 23, 2022.