CAPSULE REVIEW
Women Talking is the kind of intense, artsy movie that only comes around during Oscar season, but I don't want to imagine a world without movies like this. Writer/director Sarah Polley (Take This Waltz) gathers together a powerhouse ensemble of actors to, basically, sit in a room and, yes, talk, but it turns out to be the most surprising and hauntingly compelling film of the year.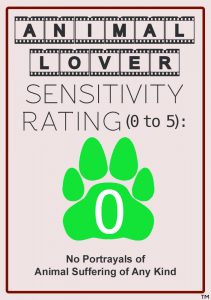 Rooney Mara (Carol), Claire Foy (The Crown) and Jessie Buckley (The Lost Daughter) star in this film that is set inside an isolated religious community in 2010, but it may as well be 1810 for the way the community eschews all matter of modern conveniences. This Amish-style religion is wholly self-dependent and lives by archaic rules, notably regarding the rights—or lack of—of women. It is a way of life that is wholly and gladly accepted by all members of the sect. But when a series of savage attacks occur within the tight-knit group, all against women and all committed by male members of the group, the senior women of the community gather together to discuss what, if anything, the women should do to protect themselves.

Mara, Foy and Buckley head the stellar cast, each one finding colors and texture in their performance, Foy continuing to distance herself from being typecast as a stiff, unemotional Brit, and Buckley adding yet another notch in her belt of powerful, scene-stealing roles. For once, Rooney Mara is not the most dynamic actress on screen, but the calibrated calm and sweet hopefulness that she exudes provides the audience a guide and a haven as the emotional storm rages around her. Ben Whishaw delivers the performance of his career as a former member who returns to the sect and has been assigned to take notes during the women's meeting, since women are not taught to read or write. Whishaw is absolutely gut-wrenching in his delicacy and tenderness, playing a man caught between the rules of the world and the feelings in his heart. Frances McDormand, who is also a producer, has a small role but makes the absolute most of it.
Polley's screenplay, based on Miriam Toews's book, explores so much nuance and finds every shade of emotion, including rage, joy, fear, hopefulness as well as hopelessness, while blending in elements of spirituality, passion, realism and practicality to the discussion. All at once celebrating the most civilized aspects of our species while lamenting the most savage, Women Talking is a swirling cacophony of ideas and philosophies, showcasing the one thing that does, in fact, set us apart from every other species: the ability to reason.
Women Talking is a fascinating and emotionally riveting film that brings you into its world and takes hold. Luc Montpellier's subdued and filtered cinematography sets the mood, while Hildur Guonadottir's (Joker) haunting score keeps you there. Resonant and powerful, supremely acted and chillingly relatable, Women Talking is a film to be savored, and not to be missed.
Women Talking opens in limited release on December 2, and will open nationwide on January 26, 2023, only in theaters.