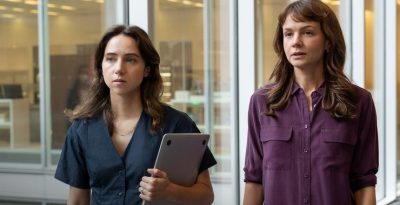 Origin stories are the hottest thing in movies, but superheroes come in all shapes and sizes. She Said, a new film from director Maria Schrader and screenwriter Rebecca Lenkiewicz, harkens back to the beginning of the #MeToo movement, as it follows two New York Times journalists who doggedly chase allegations of sexual abuse levied against Hollywood power producer Harvey Weinstein.
It's hard now to remember a time when Harvey Weinstein was anything other than the monstrous face of institutionalized sexual abuse, but, back before there was a tectonic shift in the world's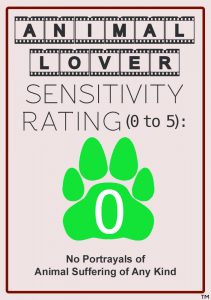 consciousness of abuse against women, Weinstein was the toast of Hollywood, a power player unlike any other, wielding influence with an iron fist, accumulating great respect and accolades, rising to the top of one of the most powerful industries in the world. To take him down took more than one voice, it took many who were courageous enough to withstand the threats to their careers and their person, and then, even when they garnered such courage, it required someone to believe them. Which is why the story of NYT journalists Jodi Kantor and Megan Twohey, and the editors who supported them, is perhaps one of the greatest examples of courage, tenacity and integrity of the twenty-first century. And, by telling their story, She Said is a film of equally monumental importance.

A cross between Spotlight and All the President's Men, She Said is a film that is as much an ode to a profession as it is to those who have the courage to speak the truth. Journalism is the beating heart of a democracy, a profession that has been under attack in recent years, so a film like this, which serves as a reminder of the core importance of a free press to hold truth to power is as important as any other in a free society.
Of all the directors who could have told this story, Maria Schrader, a German actress-turned-director who had never made an English-language film before, is not likely the first to come to mind. Her last film, I'm Your Man, a delightful romantic comedy about a woman who falls in love with a robot, was great, but certainly didn't carry the weight of the world. So there had to be something about Schrader and her pitch that inspired the producers of She Said–a team that has won two Best Picture Oscars, by the way–to let her be the one to tell this story. Whatever it was that convinced them that Schrader was the best one to direct this film, it worked. There is a matter-of-fact, forthright approach to the story, combined with an unspoken yet pivotal sense of respect and self-determination that colors every scene, never degrading the victims, never canonizing the journalists. There is a realism and a seemingly conscious avoidance of self-congratulation in this film, and yet, every single person feels like a hero.
Schrader is greatly aided by Lenkiewicz's well-paced and emotionally-balanced screenplay, but, just as in Spotlight and All the President's Men, the film finds its footing and its vindication in the performances, each one relied on to tell a story that is not told by one but by many, a complicated puzzle that must be put together, piece by piece, by journalists who can see the forest through the trees.
Carey Mulligan and Zoe Kazan are brilliant as Kantor and Twohey, each one navigating varying levels of doubt and tenacity, portraying real, three-dimensional people who are more than their job, but are tireless and dedicated representatives of their profession. The supporting performances are powerful as well, particularly Jennifer Ehle, Patricia Clarkson, Andre Braugher and Samantha Morton, whose one scene is nothing short of devastating.
You know the story, you know the downfall and the movement, but She Said tells of how two women, who are just doing their job, work together to not only tell the truth, but to spark a revolution.
She Said will be released in theaters November 18.